What is practice improvement?
Part of good medical practice is a commitment to lifelong learning.
At CPSA, we are committed to empowering physicians in their journey of professional growth and personal development. We know many factors contribute to physician health, wellness and productivity and paying attention to these factors is an important part of providing patients with quality care.
Our goal is to support physicians by ensuring they have the support, tools and resources needed to perform their best. By fostering a culture of learning and optimized patient care, we all benefit and the health and wellbeing of all Albertans—patients and physicians—is elevated.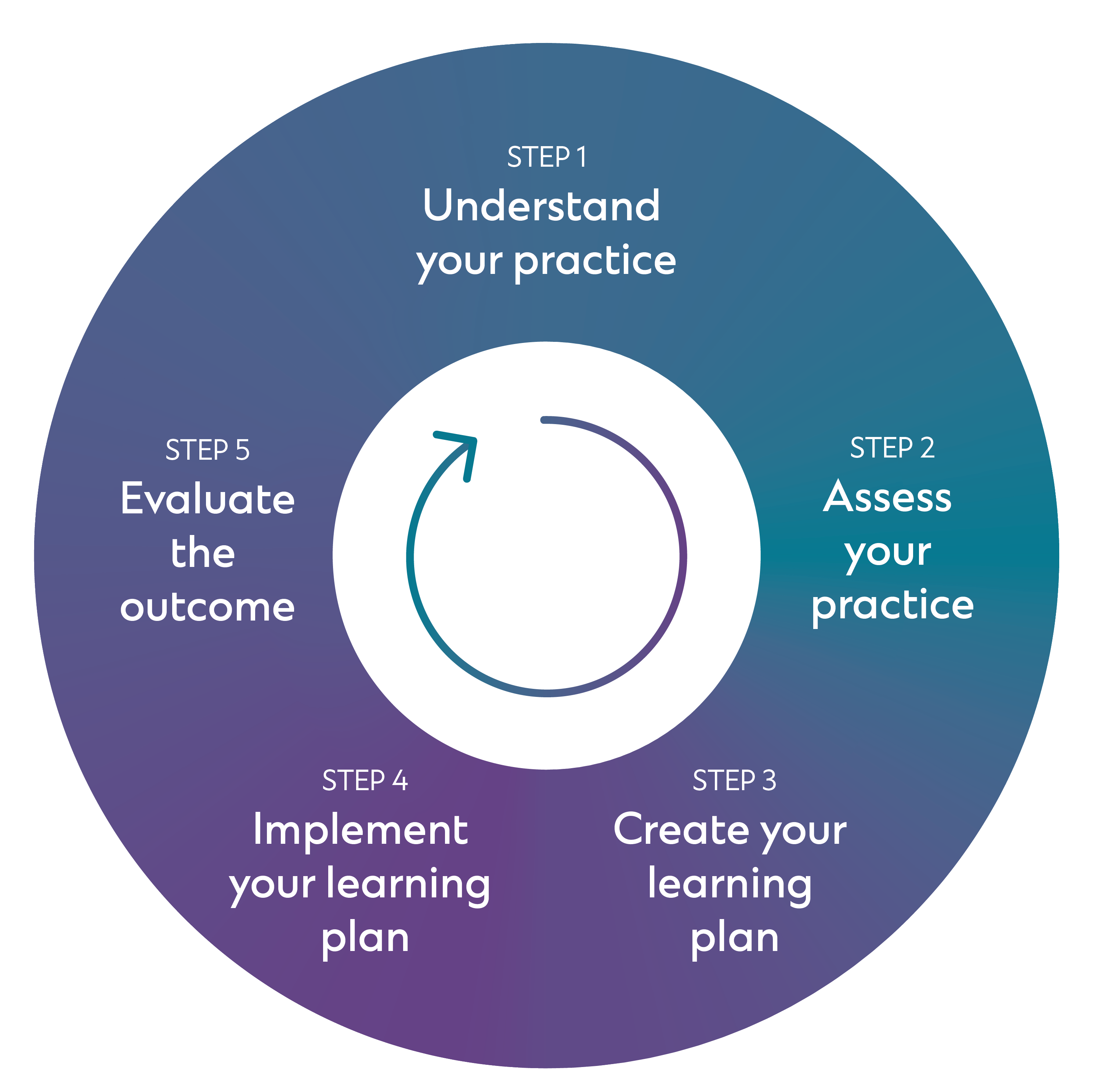 Enhancing how we support physicians in providing quality patient care
CPSA's Physician Practice Improvement Program (PPIP) supports physicians in accessing resources and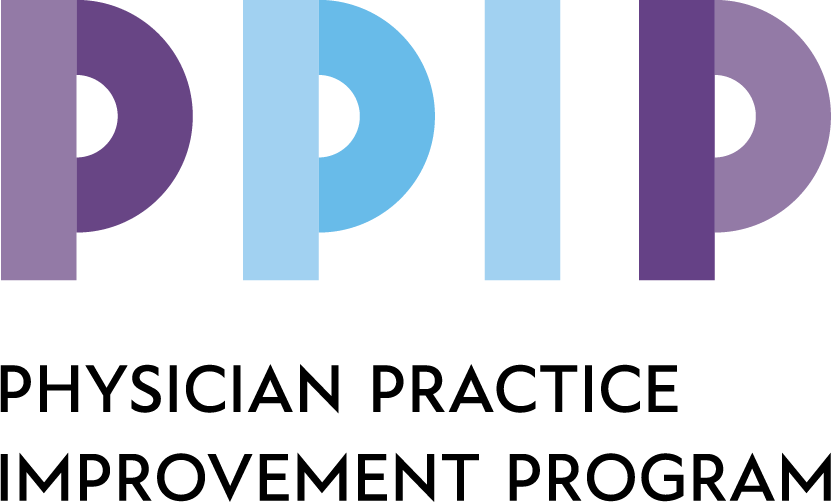 knowledge to incorporate continuous quality improvement into their practice, thereby fostering a quality culture for Alberta physicians. Recognizing that personal factors and system stressors can influence performance, this program also focuses on a physician's personal development.
We hope this approach will empower physicians to "shift the curve" and continually strive for small changes that can make a difference, both personally and professionally, in pursuit of providing the best care for Albertans.
Stay tuned to your email, The Messenger and CPSA's website in the coming months for more information.
PPIP cycle: improvement over a 5-year period
To meet the requirements of PPIP, physicians will need to incorporate these three activities into their practice, at least once over a five-year cycle:
Practice-driven quality improvement activity using objective data
A CPSA Standard of Practice quality improvement activity
A personal development or wellness activity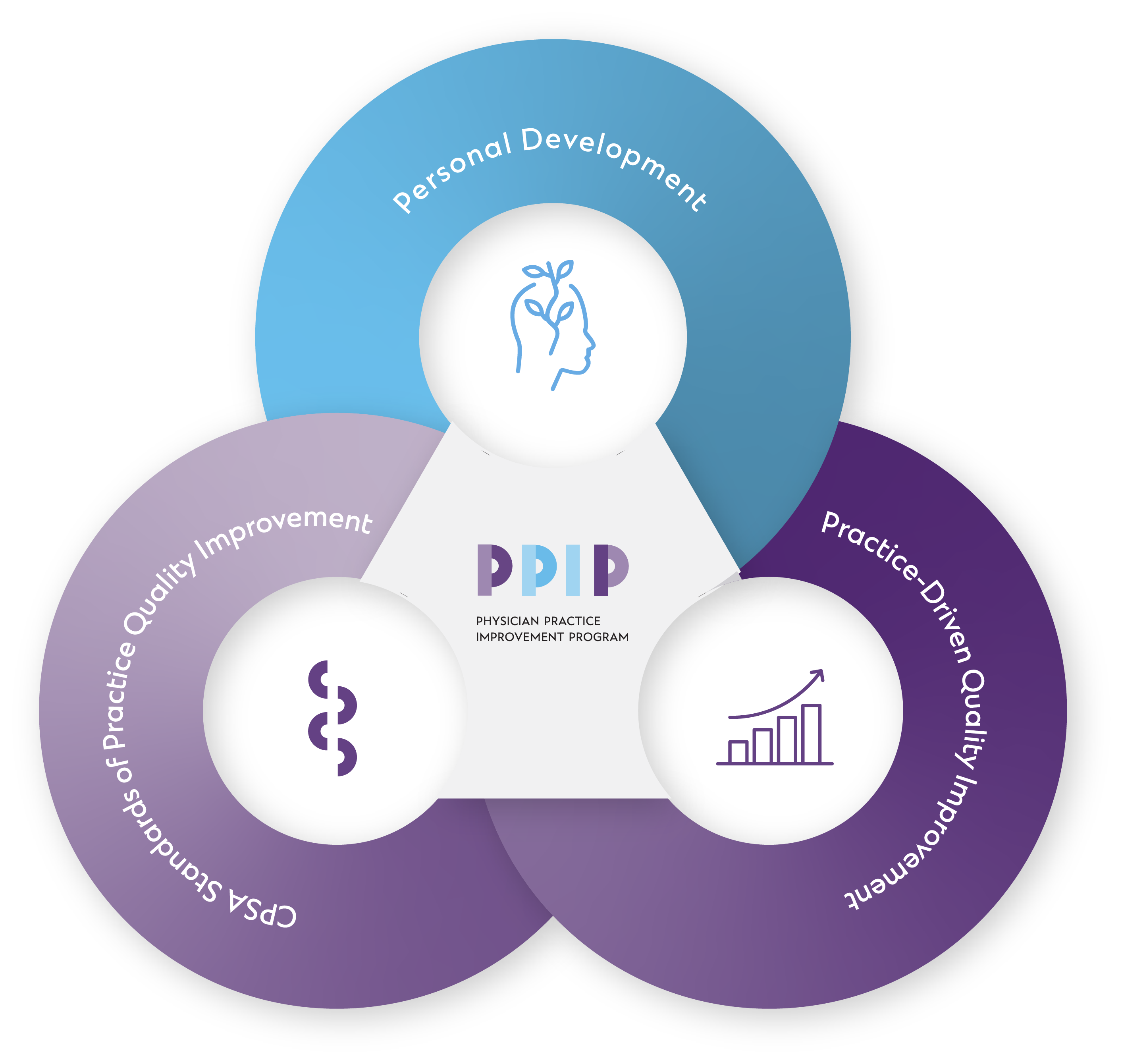 Find out more about PPIP's two categories and their requirements
Practice improvement resources
Programs and organizations listed are possible avenues to completion of a PPIP activity.  Please note that the list of resources is not exhaustive and if you are aware of additional resources, please let us know.
| | | |
| --- | --- | --- |
| Practice improvement cycle information | Quality improvement tools & resources | Personal development tools & resources |
| Standards of practice tools & resources | Practice improvement programs & courses | Quality improvement articles |
Questions about PPIP?
Phone: 780-969-4986
Toll-free: 1-800-561-3899 ext. 4986 (in Canada)