As it turns out, a lot!
When considering interacting with a regulatory body, many physicians might get a cold pit in their stomach and their minds may quickly jump to thoughts of dealing with angry patients, lawyers and other challenging situations. In reality, CPSA is here to work with physicians in providing quality patient care. Our Continuing Competence program offers a variety of resources and programs to support physicians as they optimize their practice.
What does Continuing Competence do?
Continuing Competence is responsible for carrying out several duties outlined in Part 3 of the Health Professions Act (HPA), including:
General Assessments (minimal requirements all Alberta physicians must meet)
Competence Assessments (of individual practices as required)
Through the privilege of being a self-regulated profession, these requirements are developed with the support of our physician-led committees and approved by CPSA Council, after input from the profession using our consultation processes.
What's changing?
Over the past five years, CPSA has collaborated with our national and local partners, gathering and establishing new evidence to help shape our requirements and programs.
Integration of continuous quality improvement (CQI) into physician practice has become a shared vision of key partners, including regulatory authorities, educational institutions and health authorities. This vision has come to fruition in the form of our new Physician Practice Improvement Program (PPIP), which will be the General Assessment requirement for all Alberta physicians. Our Competence programs are based on the premise held by the Cambridge Model: that physician performance is a function of competence, individual factors and the system in which one works.
The Cambridge Model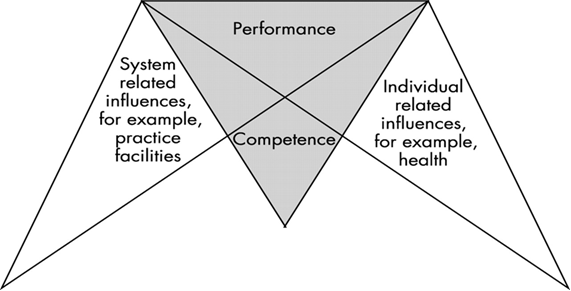 CPSA's new requirements for physicians in General Assessment will include:
Continuous Quality Improvement:
Using objective data and quality improvement methodology, all physicians and teams should embed a process for ongoing evaluation of metrics that are valuable to their team. The process also allows evaluation and reflection of a physician's CanMED role as medical expert.
At least once every five years, the physician's Continuous Quality Improvement cycle should involve CPSA Standards of Practice metrics as data.
Personal Development: 
Using formal personal feedback and/or reflection, all physicians should recognize the value of becoming their very best selves on a personal level.  This allows evaluation and reflection of physician CanMED roles such as Communicator, Professional, Collaborator, Scholar, Leader and Health Advocate (outside of Medical Expert), as applicable to that physician. This Personal Development cycle should occur at least once every five years.
We have also made some changes to our competence assessment program. CPSA's REVU team has worked diligently over the last several years to better understand the factors which may result in higher-risk practice behaviours. This helps CPSA identify physicians who may benefit from assessment and intervention before problems, such as complaints or patient harm, occur in their practice. This program, known as Physician Assessment and Feedback, started in fall 2020.
As new evidence in regulation emerges, we will continue to adapt our programming to support Alberta physicians in achieving excellence in practice. If you have any questions about CPSA's Continuing Competence programs or feedback on how we can better support physicians, please feel free to reach out to us at any time.
Dr. Dawn Hartfield
CPSA Assistant Registrar
Dawn.Hartfield@cpsa.ab.ca