About CPSA committees
At CPSA, we are guided and advised by committees made up of physicians, healthcare partners and Albertans. Participating in these committees is an excellent way to positively impact health care in Alberta, while also gaining valuable skills in governance and leadership. Learn about our committees and explore current opportunities below.
Current committee members
Access your SharePoint sites within the accordions below or find information about expense reimbursement, honorariums and tax forms here.
View current committee opportunities
Interested in joining a CPSA committee?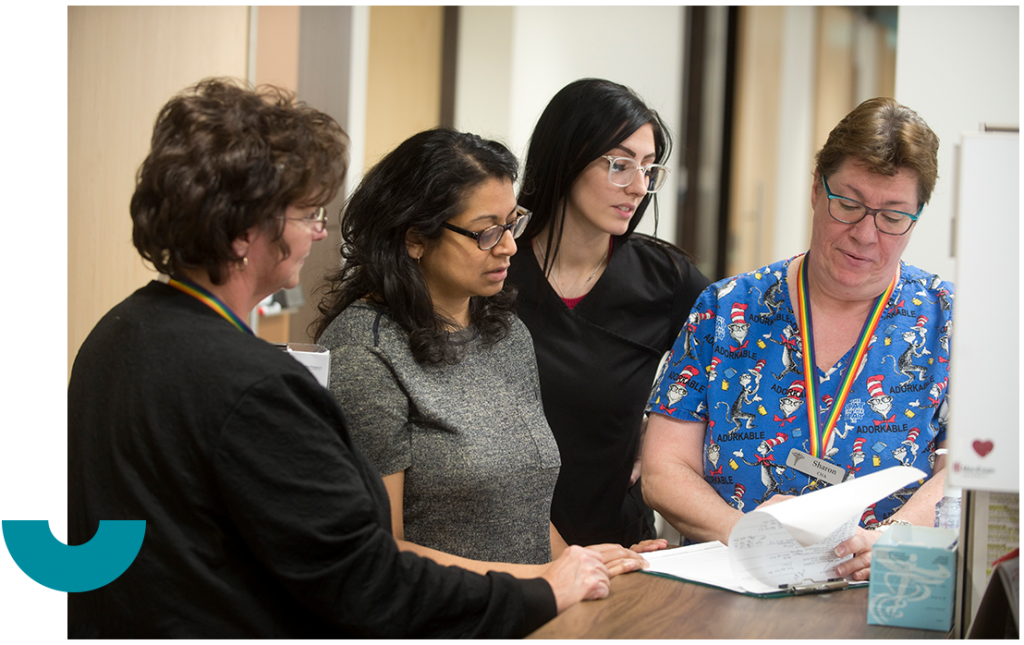 Assessment Program Advisory (APAC)
A subcommittee of the Competence Committee. Provides technical expertise and advice about the provision, development and evaluation of general and competence assessment activities for physicians. Read the committee's terms of reference to find out more.
Current members:
Competence
Makes recommendations to Council on continuing competence requirements and provides for the review, investigation and assessment of the competence of physicians. Review the committee's terms of reference to find out more.
Current members:
Complaint Review Committees (CRC) & Hearing Tribunals
A CRC reviews dismissed complaints at the request of complainants, while a Hearing Tribunal considers evidence and arguments against physicians in adjudicating charges of unprofessional conduct.
Current members:
Infection Prevention & Control (IPAC) Advisory Committee
CPSA works with a multi-disciplinary team of provincial infection prevention and control (IPAC) experts and practising physicians to develop our IPAC and medical device reprocessing (MDR) standards. They direct and advise the program on preventing the transmission of infectious disease in medical clinics and ensure consistency with the expectations of the Provincial Medical Officer of Health.
IPAC advisory committee members:
Dr. Kathryn Koliaska, Community Medicine (Co-Chair)
Dr. Oscar Larios, Internal Medicine, Infectious Disease and Medical Microbiology (Co-Chair)
Ms. Bernice Heinrichs, RN and IPAC professional
Dr. Cathy Horsman, Family Medicine
Dr. Stephanie Smith, Infectious Diseases
Dr. Jeffrey Way, General Surgery
Current Members:
Physician Health Monitoring
A subcommittee of the Competence Committee. Provides advice and direction on supporting physicians whose health issues impact their practice. Review the committee's terms of reference to find out more.
Current members:
Accreditation committees
All CPSA accreditation programs are guided by committees of field experts. Committees help us review our standards and make final accreditation decisions for facilities based on assessor reports.
You can find information about all accreditation committees below. This includes Committee SharePoint sites, meeting dates and more.
Council committees
Council has several committees for serving Council members and others to take part in.
Non-committee work
A number of CPSA's programs enlist the support of assessors, reviewers and subject matter experts to assist in their day-to-day responsibilities.
Current opportunities
Interested in getting more involved with CPSA? We invite you to explore current opportunities to join one of our committees.
Interested in participating on a CPSA committee?
Use this form to send us an expression of interest and we'll make sure you're the first to know when new vacancies become available.
If you're applying for a current opportunity, we will contact you soon. Thanks for your interest!