Elected Physician Members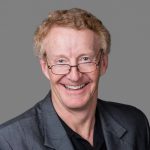 Dr. Richard Buckley
Read More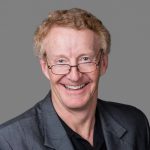 Dr. Richard Buckley
Medical degree from the University of Calgary.
Fellowships in orthopedic trauma surgery in Switzerland and Vancouver.
Calgary's first Orthopedic Trauma Surgeon, currently an Orthopedic Traumatologist at the Foothills Medical Centre.
Clinical Professor of orthopedic trauma surgery at the University of Calgary.
A founding member of the Canadian Orthopedic Trauma Society.
Previously the head of the University of Calgary's Orthopedic Trauma Division and Program Director for the Orthopedic Residency Program.
Has given hundreds of national and international guest lectureships.
Contributed to numerous orthopedic trauma textbooks and co-authored hundred of papers for peer-reviewed journals.
Outside of medicine, Dr. Buckley is an avid skier, golfer and runner. He and his wife Lois (a recently-retired family physician) have two children.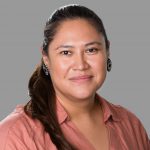 Dr. Nicole Cardinal
Read More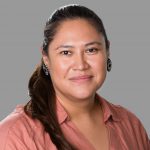 Dr. Nicole Cardinal
Nicole Cardinal is a First Nation physician currently practising in her community of Saddle Lake Cree Nation and St. Paul. She shares a common goal with CPSA: to provide safe care and protect all Albertans. She hopes her work on Council will improve or advocate for safe health care for Alberta's Indigenous peoples.
Full biography coming soon.
Dr. Christopher Fung
Read More
Dr. Christopher Fung
Medical degree from the University of Alberta.
Residency in radiology at the University of Alberta.
Fellowship in cross-sectional imaging at the Johns Hopkins Hospital in Baltimore, Maryland.
Currently a Radiologist with Medical Imaging Consultants in Edmonton, having also practised in both regional hospitals and community clinics.
Areas of clinical interest include clinical ultrasound, ultrasound-guided intervention and MRI.
Assistant program director for the University of Alberta Radiology residency program.
Teaches in the University of Alberta Body Imaging Fellowship program and gives regular lectures at national and international radiology conferences on clinical ultrasound and hepatobiliary imaging.
When not focused on improving patient care, Dr. Fung enjoys spending time (often out on the hockey or curling rink) with his equally-active wife Daisy (a Family Physician and fellow CPSA Councillor) and their four children.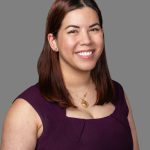 Dr. Daisy Fung
Read More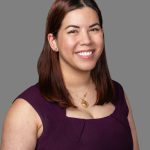 Dr. Daisy Fung
     Member-at-Large, Executive
Medical degree from the University of Alberta.
Residency in Family Medicine at the University of Alberta.
Practices Family Medicine in various settings throughout Edmonton.
Cares for patients at several long-term care and supportive-living facilities in Edmonton and Spruce Grove, offering home visits to housebound patients, including palliative and geriatric populations.
Assistant Clinical Professor in the University of Alberta Department of Family Medicine.
Regularly supervises medical students and residents, at both the bedside and through didactic teaching.
Was a driving force in the creation of the Radiology Update for Family Physicians, an annual multidisciplinary conference she organizes, in conjunction with the academic radiologists in Edmonton.
Dr. Fung grew up on a farm in rural Alberta. When not busy with her medical practice, she is a mother to four small children, who often tag along on her home visits and rounds. Dr. Fung stays active by learning badminton, curling in the Edmonton Doctors' Curling League and playing rec hockey with her physician husband (and fellow CPSA Councillor).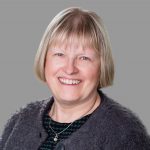 Dr. Jaelene Mannerfeldt
Read More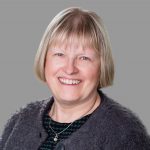 Dr. Jaelene Mannerfeldt
      CPSA Vice President
Medical degree from the University of Calgary.
Residency in Family Medicine plus one year of training in Women's Health.
Specialty in OBGYN with additional training in Pediatric & Adolescent Gynecology.
Has worked in domestic and foreign jurisdictions including Inuvik, Pakistan, Iraq, Laos, Rwanda, Zimbabwe, Kenya, South Sudan, Tanzania and Uganda.
One of the original contributors to establishing and developing Family Medicine as a specialty in Laos over the past 15 years, resulting in over 200 Family Medicine Specialists working in rural Laotian villages.
Active in contributing towards improvement in sexual and reproductive health for adolescents in East Africa.
Recipient of the 2020 Alumni of Distinction Award for Service from the Cumming School of Medicine, University of Calgary.
Current Director, Resident Affairs and Physician Wellness for Post Graduate Medical Education at the Cumming School of Medicine, University of Calgary, where she is working to improve the educational experience of residents in their various training programs.
Dr. Mannerfeldt is currently practising in Calgary as an OBGYN at the Rockyview General Hospital, PedsGyn at the Alberta Children's Hospital in Calgary and provides OBGYN support to the High River Hospital and surrounding communities. She is a strong advocate for women in medicine, fierce patient advocate, mentor for students and faculty and a lifelong learner.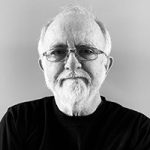 Dr. John O'Connor
Read More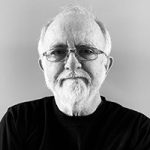 Dr. John O'Connor
Bachelor of Medicine, Bachelor of Surgery, Ireland.
Family Physician and Hospitalist in Nova Scotia before moving to Fort McMurray in 1993.
Experience as vice-chair of the Governance Committee and CPSA representative to RhPAP.
Interest in the impact of environmental influences on health generally, especially in tumultuous times.
Dr. O'Connor continues to practise medicine in Fort McMurray and Fort McKay. He feels lucky and privileged to be caring for Albertans as our health care system becomes increasingly complex. He and his wife Charlene (an RN), are the proud parents of seven children and grandparents to eight grandchildren (and counting!).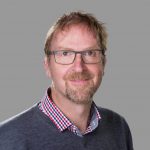 Dr. Ian Walker
Read More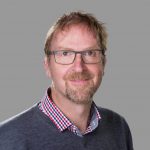 Dr. Ian Walker
Medical degree from the University of Calgary.
CCFP/Family Medicine training at the University of Ottawa, plus one extra year of Emergency Medicine training in Calgary.
Chief of Emergency Medicine at the Foothills Medical Centre since 2018.
Involved in the Cumming School of Medicine, acting as course chair on a few occasions, and leading the development of an undergraduate procedural skills program.
Active committee work at the medical school, and was Director of Admissions from 2008-2019.
Developed and led the Pathways to Medicine Program – a pipeline program for undergraduate students from socio-economically disadvantaged backgrounds.
Dr. Walker currently practises in emergency at the Rockyview General Hospital and Foothills Medical Centre. He also hold degrees in philosophy and religious studies.
Patrick Etokudo
Read More
Patrick Etokudo
Mechanical Engineer with a Master's degree in Supply Chain Management.
Presently the General Manager of Operation Services at Sherritt International.
Responsible for supply chain management, project management, loss prevention (health, safety, environment & security), sustainability and operational excellence.
Leader of corporate transformation in governance, structural design, mergers & acquisitions, implementing enterprise systems, and developing and enhancing talent.
Previously held senior-level corporate roles at Enbridge Inc., Suncor Energy, Petro-Canada and Royal Dutch Shell.
Active community member. Has served as Director on the board of Supply Chain Canada (Alberta) and the Calgary Catholic Immigration Society (CCIS). He also sits on the Southern Alberta Institute of Technology program committee.
Awarded Fellow of Supply Chain Canada in 2018, and premier Supply Chain Executive of the Year in Alberta in 2017.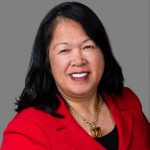 Levonne Louie
Read More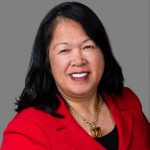 Levonne Louie
Holds a Bachelor of Science (Biology and Psychology), a Bachelor of Commerce (Organizational Behaviour and Design), and a Master of Business Administration (Generalist), all from the University of Calgary.
Graduate of the Directors Education Program of the Institute of Corporate Directors ("ICD"), a member of the ICD and granted ICD.D designation in 2011.
Retired oil and gas professional with almost 40 years of experience in the energy industry and a published author.
Has led strategy, negotiations, dispute resolution, mediation and collaboration, stakeholder engagement and government relations.
Current chair of CPSA Governance Committee and Strategic Planning Working Group and has served on Finance and Audit, Legislation and Executive committees of CPSA.
Serves as a board member of the Calgary Convention Centre Authority. Former member of the Canadian Association of Petroleum Landmen and American Association of Professional Landmen.
As a public member on the CPSA Council, Levonne brings an external perspective to the Council table. She enjoys applying her skillset to help CPSA protect the public and guide the medical profession. Levonne also enjoys travelling the world, photography and trying to play golf.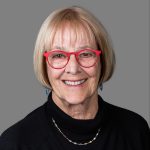 Linda McFarlane
Read More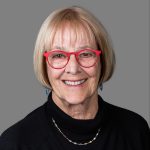 Linda McFarlane
Holds a Bachelor of Science from McGill University and a Bachelor and Masters of Social Work from the University of Calgary.
Has worked in the not for profit and advanced education sectors.
Worked with faculty, students and employers to establish and coordinate the University of Calgary Cooperative Education and Internship program.
Promoted and supported the hiring of people with developmental disabilities with the Developmental Disabilities Resource Centre, Job Options program and coordinated the volunteer program for a Calgary 24-hour crisis line.
Passionate about volunteer work to improve the quality of life and quality of care in continuing care, promote the need for a national seniors' strategy.
Currently a patient/family advisor with the Alberta Health Care Seniors Strategic Clinical Network and Continuing Care Quality Committee and is on the board of the Alberta Council on Aging and a member of the Alberta Association on Gerontology.
Recently completed two projects gathering input from Albertans about their experiences and their recommendations to support caregivers and to improve continuing care.
Founding member of a social work group focusing of advocacy for poverty reduction and anti-racism.
An adventure-oriented person, Linda enjoys cycling and hiking, and has climbed Kilimanjaro and to Everest base camp.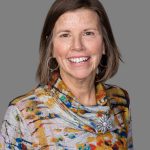 Laurie Steinbach
Read More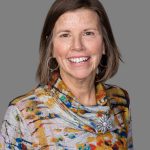 Laurie Steinbach
Holds a Bachelor of Social Welfare from the University of Calgary and a Bachelor of Education from the University of Lethbridge.
Previously served on the Alberta Attendance Review Panel and the Alberta Mental Health Review Panel.
Laurie is a retired teacher, school counselor and social worker, who spent her career teaching in Alberta and Saskatchewan. She, along with her family, have always been involved in agriculture.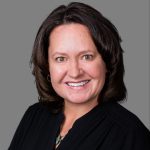 Stacey Strilchuk
Read More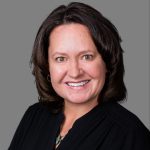 Stacey Strilchuk
      2022 President of CPSA Council
Healthcare executive with over 20 years of experience in the government, health care and not-for-profit industry.
Holds a Bachelor of Arts degree from the University of Alberta and has extensive leadership training in the Kouzes and Posner Leadership Model.
Served as Executive Director for the Camrose Primary Care Network, collaborating with patients, stakeholders, and healthcare professionals to provide enhanced team-based primary care.
Continues to focus on health care administration as the Principal and Co-Owner of 143 HealthCARE Consulting Inc.
2021 Vice President of CPSA Council and past chair of CPSA's Governance Committee.
Member of the Governance Professionals of Canada (GPOC) and the Canadian College of Health Leaders and is currently working toward her GPOC Designation.
Stacey is thankful for the continued support of her husband Dan, a proud Alberta farmer and their black Labrador Retriever Bodhi (A.K.A Walk Coordinator).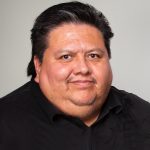 Tyler White
Read More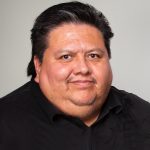 Tyler White
Inspirational and visionary leader with over 20+ years of business management experience in the health industry.
Attended the Chief Old Sun Community College, Lethbridge Community College and the University of Lethbridge.
Chief Executive Officer with Siksika Health Services, in Siksika Nation, AB since 1999.
A driven and dedicated professional who nurtures and empowers his team to deliver quality services. His leadership skills also help expand services, create partnerships and improve health care.
Recipient of many awards including the Health Management Award of Excellence.
Long-standing supporter of youth advocacy in his community.
Member of the Alberta Mental Health and Child Review Panel.
Strong believer in continuous professional development, and staying current with health and business trends to advance organizations.
Powerful presenter and communicator, capturing the attention and interest of various political leaders, professional athletes and industry.
A proud second-generation senior manager with Siksika Nation Tribal Administration.
Gifted and honored with the Blackfoot name "NaatoyiiPiitawotaan", meaning Holy Eagle Shield by Blackfoot Elder Tom Crane Bear.
While career-focused, Tyler is also very active in his personal life. He spends quality time with his family, and enjoys collecting shoes and watches, and watching sports. His personal motto: Building Teams, Creating Opportunities, and being Innovative.
Yet to be appointed.
University Representatives & Observers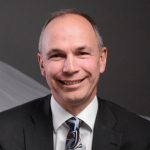 Dr. Todd Anderson
Read More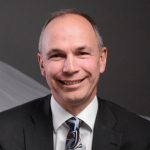 Dr. Todd Anderson
Medical degree from the University of Calgary.
Residency in Internal Medicine, Cardiology and Interventional Cardiology in Calgary.
Pursued further research training in coronary physiology at the Brigham and Women's Hospital at Harvard Medical School.
Dean of Cumming School of Medicine at the University of Calgary.
Professor of Cardiac Sciences at the University of Calgary.
Former Head of the Department of Cardiac Sciences.
Former Director of the Libin Cardiovascular Institute of Alberta.
Dr. Anderson's current research interests include the treatment of dyslipidemia and generation of lipid guidelines, the evaluation of appropriateness in clinical care delivery and the assessment of vascular function in health and disease, particularly in women with microvascular angina.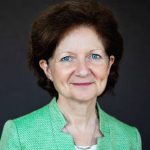 Dr. Brenda Hemmelgarn
Read More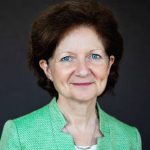 Dr. Brenda Hemmelgarn
Dean of the Faculty of Medicine and Dentistry at the University of Alberta.
Originally trained as a nurse and went on to earn a PhD in Epidemiology from McGill University, followed by a medical degree from McMaster University and subspecialty training in internal medicine and nephrology from the University of Calgary.
Practiced as a nephrologist and developed a highly-successful health services research program in chronic kidney disease.
Has over 500 peer-reviewed publications and has received numerous awards over her career, including Fellowship in the Canadian Academy of Health Sciences (2012).
Held a variety of leadership roles including director and founder of the Alberta Kidney Disease Network and co-lead of the Interdisciplinary Chronic Disease Collaboration.
Prior vice-chair of the Board of Directors for Alberta Health Services.
Dr. Hemmelgarn previously served as head of the Department of Community Health Sciences at the University of Calgary and has significant board experience.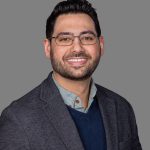 Dr. Michael Taylor
Read More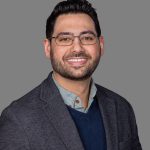 Dr. Michael Taylor
Professional Association of Resident Physicians of Alberta (PARA) observer
Bachelors in Psychology/Business (co-operative education) from the University of Waterloo with 2 years of employment experience in wealth management, data analytics, and public health.
Masters in Epidemiology & Biostatistics from the University of Western Ontario.
Masters in Business Administration from the University of Alberta.
Doctor of Medicine from the University of Alberta.
Resident (PGY3, Co-Chief) in Emergency Medicine at the University of Alberta.
Previous Senior Analyst in Cancer Surveillance & Reporting with Alberta Health Services.
Vice President – Leadership & Education for the Professional Association of Residents of Alberta (PARA).
Academic and professional interests in SIM-based medical education, pediatric emergency medicine, transport medicine, and LGBTQ+ healthcare advocacy.
Michael also enjoys good food, scenic views, camp fires, lake life, skiing, and making time for family or friends far and wide.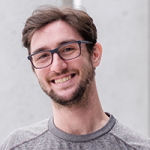 Chaim Katz
Read More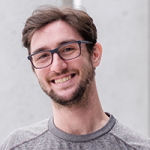 Chaim Katz
Medical Student Observer
Medical student University of Calgary's Cumming School of Medicine
Bachelor of Applied Science in Electrical Engineering, Masters of Health Science in Clinical Engineering, PhD in Biomedical Engineering from the University of Toronto
Served on various committees and boards in student leadership positions
Passionate about engaging students in advocacy and initiatives. Excited to focus on that specifically for health care and the experience for patients and their families, students, and practitioners.
Chaim tries to enjoy his time in his professional experiences while also maintaining extracurriculars in sports and other activities with family and friends. He is excited to be back in Calgary and contribute to the community.
Reach out to a CPSA Council member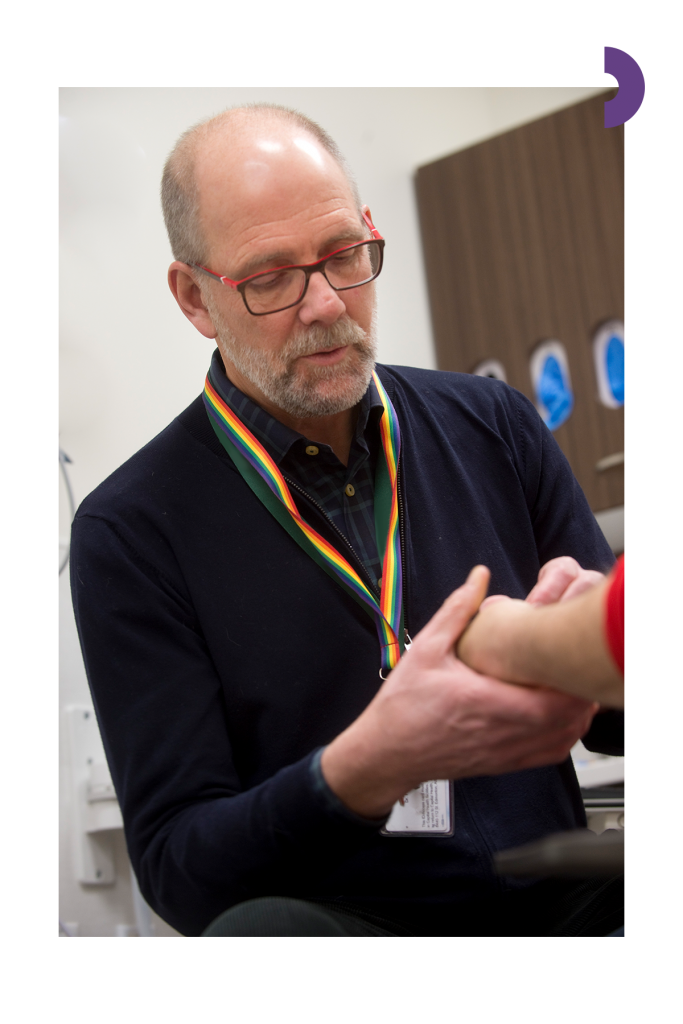 Have any other questions about CPSA Council?