About PFD accreditation
Pulmonary Function Diagnostic (PFD) accreditation promotes patient safety and quality of care in facilities offering PFD.
Our peer review process reviews facility policies, processes and procedures to assess the safety, quality and reliability of the service being provided to patients, the performance of the people involved and the test results produced.
CPSA accredits three types of PFD facilities:
Level II – These labs offer PFD consultation for other physicians for simple spirometry
Level III – These labs offer a number of tests in addition to Level II testing
Level IV – These labs offer advanced PFD in addition to Level II and III tests
Want to know if your nearest PFD facility has CPSA Accreditation? Email us using the contact form at the bottom of this page.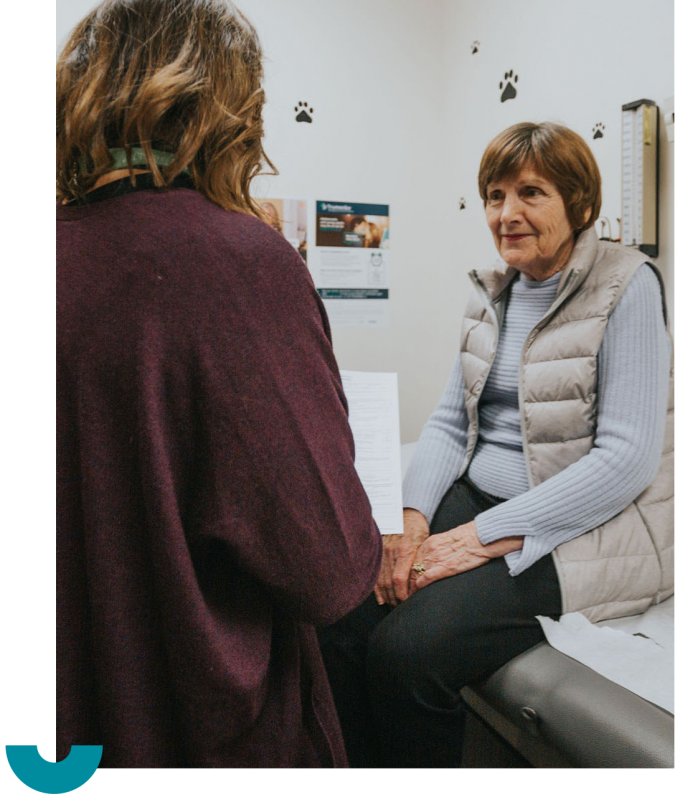 Credentialing & privileging
Medical directors are responsible for decisions on credentialing and privileging of regulated members within their CPSA-accredited medical facilities. Having a robust credentialing and privileging process is one of the most important ways medical directors support safe, high-quality patient care.
Information for new facilities
Assessing new facilities
We assess new facilities before they open to the public. Facilities have to register with us to start the process.
Register a new PFD facility
If you would like to open a facility that offers PFD, you need to get an assessment and CPSA accreditation before opening. When your facility is ready to start testing, let us know and we'll schedule and perform an on-site assessment to either accredit you or ask you to make some improvements. It costs $300 +GST to register a new facility. See more information about facility annual fees and assessment fees.
If you're a medical director of a new facility and you've already registered with us, we recommend reviewing the program guide for new facilities to prepare for your assessment.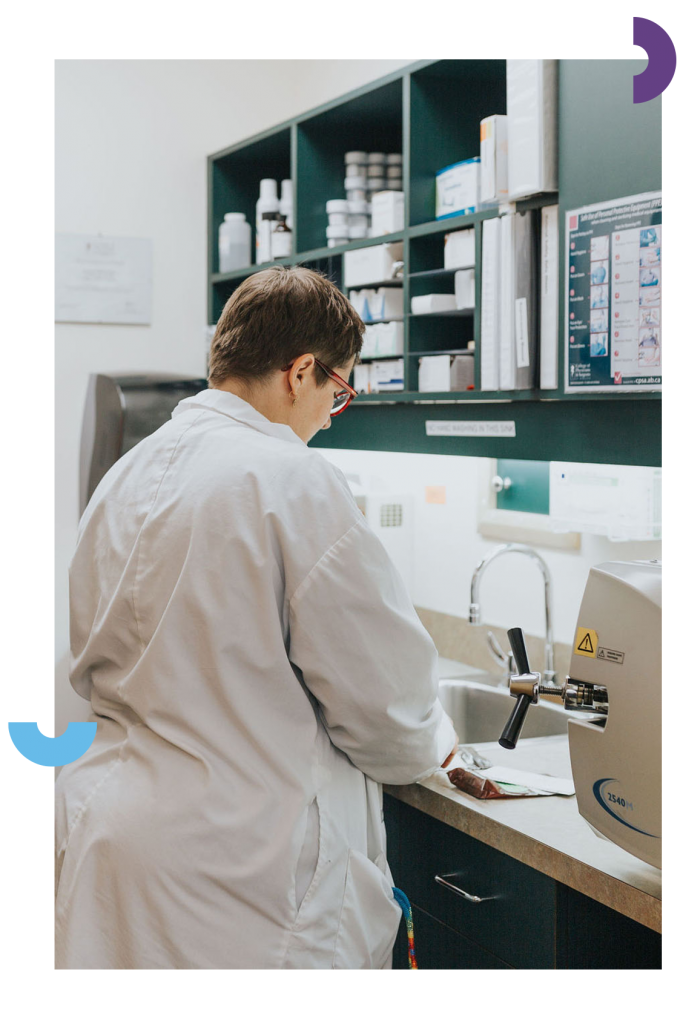 Information for existing PFD facilities
Re-assessing accredited facilities
We re-assess accredited facilities every four years, after major facility changes or when a facility adds a new service. This helps ensure they still meet our robust quality standards.
To learn more about CPSA's 4-year re-accreditation cycle, download the re-assessment program guide.
Download and review our Program Guide for Managing Changes to Accredited PFD facilities to learn more about how CPSA manages changes to accredited facilities and what kind of information we need from you if your facility experiences changes.
Changes to your PFD facility?
Are you planning to…
Move your facility?
Close your facility?
Change the name of your facility?
Offer a new type of new testing?
Change your medical director?
Change facility owners?
Change the contact information for your facility?
If you answered yes to any of these questions, you need to notify us by filling in the form below. We'll review the information you share and let you know if you need to be re-assessed.
PFD fees
Learn more about facility registration fees, annual fees, assessment fees and post-renovation/facility relocation assessment fees.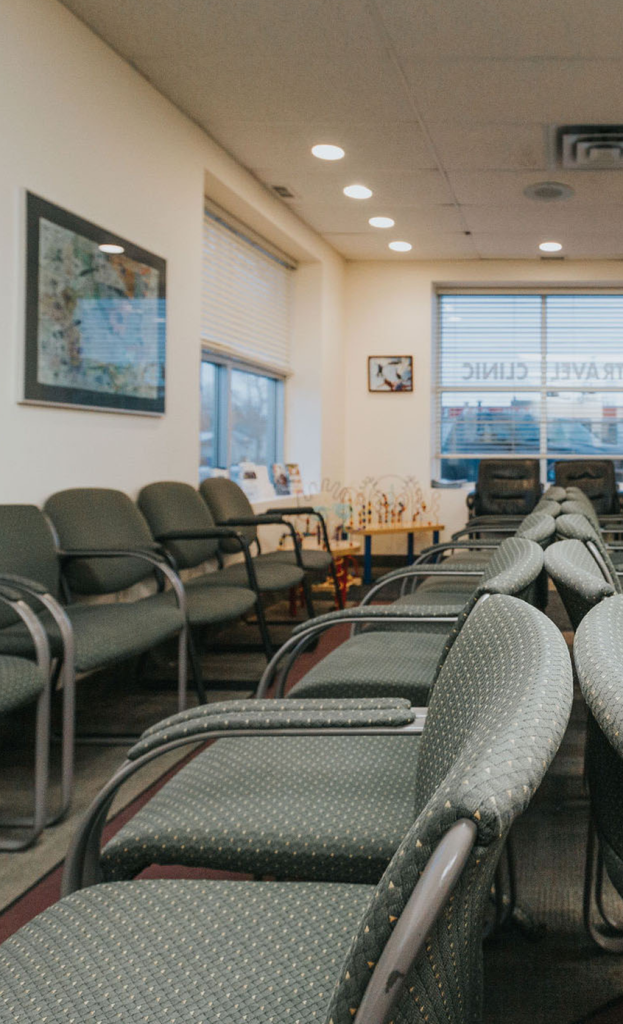 About accreditation standards
CPSA accreditation standards are based on input from field experts, best practices and research by other regulators, standard-setting bodies and industry associations. Access the standards by registering your facility for assessment.
While accreditation decisions are made by the CPSA Medical Facility Accreditation Committee, CPSA Council approves all of our accreditation standards.
If you are the medical director of an accredited facility, or if your facility is undergoing accreditation, you may access our standards through our secure SharePoint site.
Spirometry & Flow Volume Measurement Standards
Spirometry, when offered as point-of-care testing by a physician in their office, is considered Level I testing. CPSA doesn't accredit Level I PFD services. However, our standards for Spirometry & Flow Volume Measurements outline the patient care instructions, test procedures, equipment calibration and quality control testing required to perform these tests in physician offices.
Request a standard revision
Do you have a suggestion to improve the accreditation standards for diagnostic labs? Complete and submit the Standards Revision Request Form. We review our standards every year to ensure they meet current best practice. Your request will be reviewed at this time and a CPSA representative will follow up with you about your feedback.
How do I get SharePoint access for my assessment?
If you're currently involved in the assessment process, you should have received credentials from CPSA to access a confidential SharePoint site. Lost your credentials? Contact pft@cpsa.ab.ca.
How do I get a copy of the PFD accreditation standards?
These standards are available to facilities once they have registered for assessment.
How long will an assessment take?
Depending on the size of your facility, the onsite assessment can take anywhere from a half-day to a full day. You may also have to put aside a few hours to submit paperwork for your facility.
If I hire a new respiratory therapist (RT) graduate what kind of supervision do I have to provide?
An RT graduate must be under the direct supervision of a regulated health professional until the registrar at CARTA has moved them from CARTA's provisional to the general register.
What does a lab need to consider before developing policies and procedures for performing non-specific inhalation (e.g., methacholine challenges)?
There are several key processes involved in performing a methacholine challenge test that you should consider before developing policies, processes and procedures. They include:
Preparing the methacholine for use in testing
Storing methacholine
Testing
Reporting results
Staff competency training
Maintaining competency
What should I expect during an assessment?
You can continue caring for patients normally while your facility is being assessed. A CPSA Assessment Coordinator will be in and out of your lab during the working day. Having an extra person on staff during your assessment can be helpful. To make the process as smooth as possible, we also collect data about your facility before your assessment.
When can I start sharing that my lab is accredited by the CPSA?
Once you have full accreditation status from CPSA, you can start sharing that you have CPSA accreditation.
Questions or feedback? We'd love to hear from you.
Phone: 780-423-4764
Toll-free: 1-800-561-3899 ext. 4938 (in Canada)
Fax: 780-428-2712