Physician professional development
To provide the best possible care to patients, physicians are expected to continue acquiring knowledge and skills throughout their careers.
Alberta physicians must be enrolled in one of two approved Continuing Professional Development (CPD) programs:
You are free to choose the professional development program that best meets your needs.
CPSA monitors enrollment and ensures physicians meet minimum credit requirements to maintain their Alberta practice permits.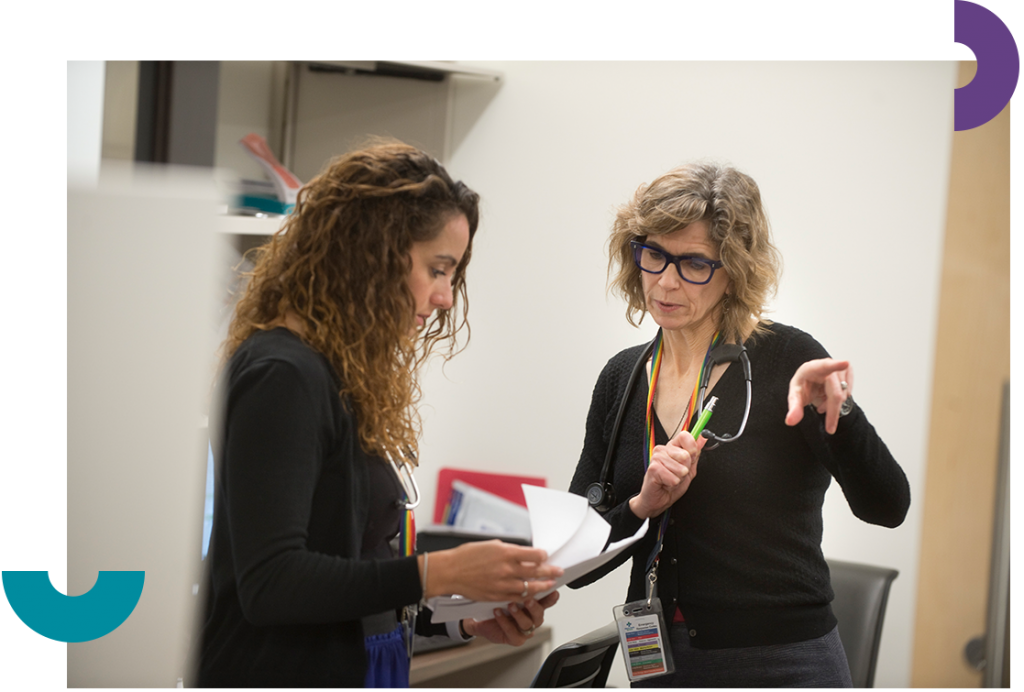 FAQ about CPD
To see more Physician FAQs, click on All FAQs and filter by "Physicians"
All FAQs
Do I have to participate in CPD even if I'm semi-retired, only do house calls or only have administrative responsibilities?
All physicians are expected to participate. Exemptions or deferrals will be considered on a case-by-case basis where there are extenuating circumstances. Please refer to the CPD Rules for Member Participation, or contact Mainpro+ or Maintenance of Certification.
Do I have to report CPD credits to the CPSA?
No. You should report the credits you earn for CPD activities directly to the program in which you are enrolled: Mainpro+ Maintenance of Certification (MOC)
Do I need to be a member of the College of Family Physicians or Royal College to enroll in their CPD programs?
No. You can enroll in Mainpro+ as a non-member participant (NMMP). If you've never been a member of the Royal College of Physicians and Surgeons of Canada, you can enroll in the MOC program as a Health Care Professional. If you were formerly a Fellow of the Royal College, you must rejoin the Royal College to participate in that program.
I have already participated in PAR twice. Do I still have to participate in CPD?
Yes. Participation in CPD is mandatory and complementary to other Continuing Competence activities and programs. Physician Achievement Review (PAR) was discontinued in 2015 and has been replaced by Practice Checkup and the Physician Practice Improvement Program (PPIP).  Practice Checkup and PPIP provide practice-specific data and personal development that can help inform CPD activity.
What must I do to demonstrate satisfactory participation?
You must be in good standing with either the Mainpro+ or MOC program, which requires earning a minimum number of eligible credits within the timelines identified by the program. Note: Credits earned must be reported directly to the program. Please do not submit this information to CPSA.
When my CPD cycle is completed, do I need to submit proof of completion to CPSA?
Yes. Please email your Certificate of Completion from the program to physician.inquiries@cpsa.ab.ca. (Please do not send us transcripts of your credits.)
Where can I get more details about MAINPRO?
Refer to the College of Family Physicians of Canada website, or call toll-free 1-800-387-6197 ext. 204.
Where can I get more details about MOC?
Refer to the Royal College of Physicians and Surgeons of Canada website, or call toll-free 1-800-668-3740.
Why must I enroll in a CPD program?
Physicians have a professional obligation to provide their patients with safe and competent care. Medical practice is continuously changing, and knowledge and skills must continue to grow to ensure career-long competency. The CPD Rules for Member Participation, which wereapproved by CPSA Council after consultation with members and stakeholders, mandate the enrollment of Alberta physicians in an approved CPD program.
Questions about CPD?
Bruce Leisen, Director
780-969-4919 or 1-800-561-3899 ext. 4919 (in Canada)