Our roles and responsibilities
Part of CPSA's regulatory role involves setting the standards of competence and professionalism expected of all regulated members (physicians, surgeons, physician assistants, osteopaths and medical learners) practising in Alberta. Those standards include CPSA's Code of Ethics and Professionalism, which (among other things) requires regulated members to:
accept patients without discrimination (on the basis of age, disability, gender identity, language, medical condition, national or ethnic origin, race, religion, sex, sexual orientation etc.).
treat colleagues with dignity and respect (colleagues include learners, healthcare partners, and members of the healthcare team).
commit to collaborative and respectful relationships with Indigenous patients and communities, through efforts to understand and implement the healthcare recommendations made in the Truth and Reconciliation Commission of Canada: Calls to Action
contribute to improving healthcare services and delivery to address systemic issues that affect the health of the patient and of populations, with particular attention to disadvantaged, vulnerable, or underserved communities.
As Alberta's medical regulator, CPSA has a responsibility to uphold these standards in Alberta's physician community and do our part to ensure healthcare spaces are respectful and safe for everyone.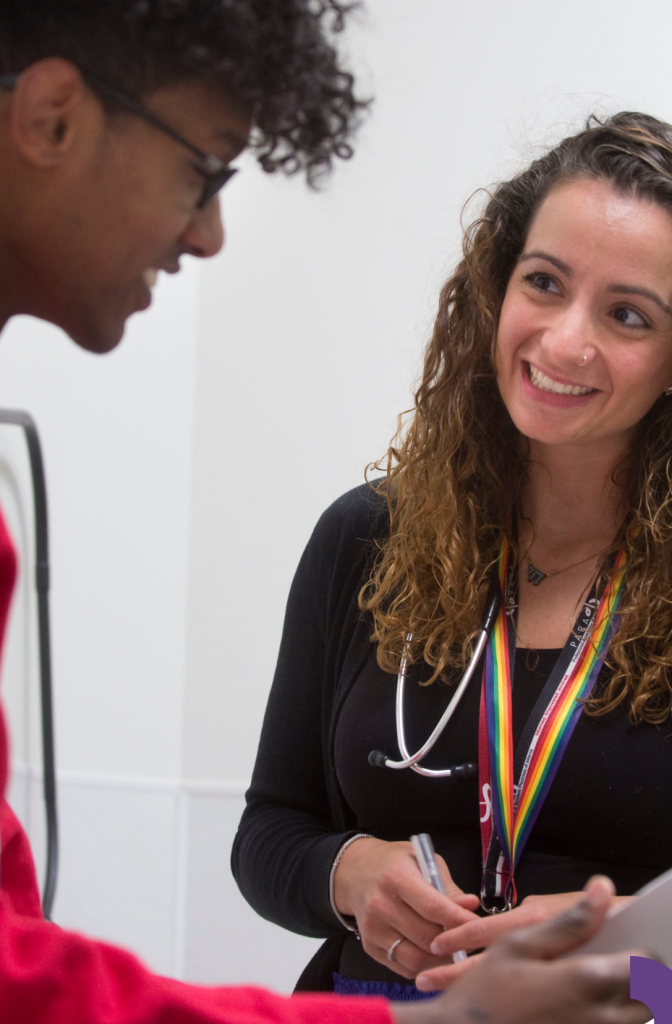 Working towards safe care experiences for all
Racism and discrimination are unacceptable and result in negative healthcare experiences and outcomes—for both patients and healthcare workers.
For anything to change, we all need to recognize the continued existence of racist and discriminatory practices and policies in the health system, which lead to inappropriate interactions, systemic barriers and poor care.
"We know racism and discrimination exist in health care and we have a responsibility to both Albertans and physicians to promote anti-racism and anti-discrimination while also challenging the provincial healthcare system to do better."
- Stacey Strilchuk, CPSA Council Chair (2022 & 2023)
The acknowledgement of racism and discrimination and the harm it continues to cause is significant. However, words are meaningless without action. CPSA's current five-year strategic plan outlines our commitment to embedding anti-racism and anti-discrimination principles in all we do, for all populations.
Building authentic connections with Indigenous people and communities to address current and historical inequities, along with the resulting impacts to their health and wellbeing, is an important part of this work.
Where we are and where we hope to go
CPSA has two advisory groups to guide us in this journey of change: the Indigenous Advisory Circle and the Anti-Racism Anti-Discrimination Action Advisory Committee.
We still have much to learn, but CPSA is committed to standing against injustice by partnering with those who have lived and living experience with racism and discrimination, so we can recognize this behaviour and respond.
In 2021, we asked Dr. Scott McLeod and Dr. John Bradley to reflect on CPSA's role in addressing racism and discrimination in health care.
Questions for our team?
Phone: 780-423-4764
Toll-free: 1-800-561-3899 (in Canada)