About diagnostic lab accreditation
Alberta laboratories (labs) that perform and report diagnostic tests to guide patient care need to be accredited by CPSA. CPSA promotes quality and safe diagnostic lab practices by setting facility accreditation standards for all aspects of diagnostic lab operations. Our accreditation process is a peer-review process that facilitates the provision of accurate and reliable diagnostic lab results.
CPSA conducts on-site assessments when facilities open, and we reassess on a 4-year cycle. We also reassess if a facility adds a new service, renovates, moves or if a concern is brought forward.
Want to know if your nearest lab has CPSA Accreditation? Email us using the contact form at the bottom of this page.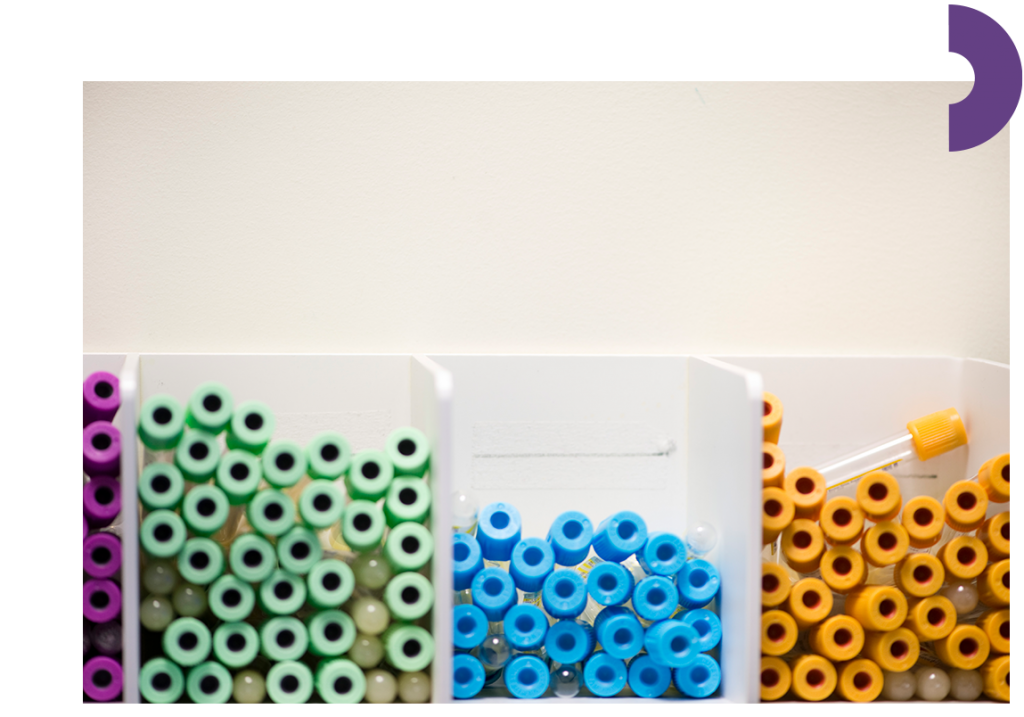 Information for new facilities
Assessing new facilities
We assess new facilities before they open to the public. Facilities have to register with us to start the process.
Register a new facility
If you would like to open a facility that offers diagnostic lab testing, you need to get an assessment and CPSA accreditation before opening. When your facility is ready to start testing, let us know and we'll schedule and perform an on-site assessment to either accredit you or ask you to make some improvements. It costs $300.00 + GST to register a new facility. See more information about facility annual fees and assessment fees.
If you're a medical director of a new facility and you've already registered with us, we recommend reviewing the program guide for new & relocating facilities to prepare for your assessment.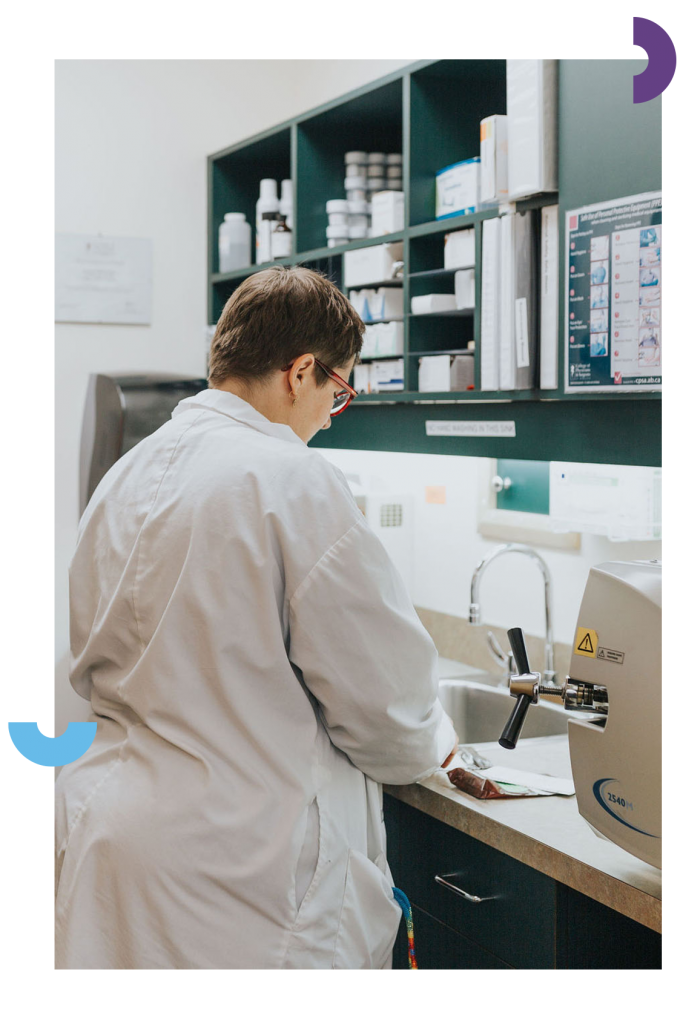 Information for accredited facilities
Assessing facilities that are already accredited
Every four years, we re-assess facilities performing diagnostic lab testing to make sure they still adhere to our robust quality standards. We also reassess when they have major facility changes or relocate.
Changes to your facility?
Are you planning to…
move your facility?
close your facility?
change the name of your facility?
offer a new type of new testing?
change your medical director?
change facility owners?
change the contact information for your facility?
If you answered yes to any of these questions, you need to notify us by filling in the form below. We'll review the information you share and let you know if you need to be re-assessed or if we need more information. To learn more about CPSA's 4-year re-accreditation cycle, download the Accreditation Program Guide.
Diagnostic laboratory medicine fees
Learn more about facility registration fees, annual fees, assessment fees and post-renovation/facility relocation assessment fees.
About our standards
Our standards are the basis for all accreditation decisions. We develop our standards with the help of lab and quality systems experts, informed by best practice, legislation, relevant International Organization for Standardization (ISO) standards, and other recognized provincial, national and international standards.
While accreditation decisions are made by the CPSA Medical Facility Accreditation Committee, CPSA Council approves all of our accreditation standards.
CPSA's Diagnostic Laboratory standards are recognized as among the highest in the world by the International Society for Quality in Health Care External Evaluation Association (IEEA).
If you are the medical director of an accredited facility, or if your facility is undergoing accreditation, you may access our standards through our secure SharePoint site.
Request a standard revision
Do you have a suggestion to improve the accreditation standards for diagnostic labs? Complete and submit the Standards Revision Request Form. We review our standards every year to ensure they meet current best practice. Your request will be reviewed at this time and a CPSA representative will follow up with you about your feedback.
Become a CPSA assessor
We're always looking for diagnostic lab experts as Accreditation Assessors. Use your knowledge and expertise to facilitate patient safety, professional development opportunities and compensation.
Does CPSA have a list of recognized/approved External Quality Assessment (Proficiency Testing) providers?
No. Labs are responsible for finding their own External Quality Assessment (EQA) providers for EQA activities. If there are any concerns with your EQA provider, we'll identify that at the time of your assessment.
Does my lab require CPSA accreditation?
If your facility produces and reports diagnostic lab test results for patient management, you need to be assessed and accredited by CPSA.
How can I get a copy of the lab accreditation standards?
Accreditation standards are available to accredited labs through a secure online portal and to facilities seeking accreditation once they submit their application and pay fees.
I am a physician who performs screening testing (e.g., urine dipsticks) on my patients to guide patient management only. Do I need CPSA accreditation?
No. Physicians only require accreditation if they are reporting results into Netcare or the patient record.
I am working on a clinical trial with a lab. Where do I get a copy of their accreditation certificate for a facility to verify their status?
We issue certificates to labs once they are accredited. To get a copy of their certificate, contact the facility directly.
Our lab performs cardiology testing such as Holter monitoring and ECGs. Will these examinations be included in our laboratory accreditation assessment?
No. CPSA doesn't accredit these services in lab assessment.
We perform laboratory testing for research or as a part of a clinical trial. Do we need CPSA accreditation?
No. Facilities performing testing for research do not require accreditation.
We perform third party testing like employee drug screening. Do we need CPSA accreditation?
No. Third party testing like drug screening is not diagnostic, and does not require accreditation.
We renovated our lab. Is an on-site assessment required?
Yes. You need to notify CPSA and schedule and on-site assessment.
Where can I find out more about what kind of duties medical lab assistants can perform?
Under the Health Professions Act, medical lab assistants are an unregulated profession. Their employer is responsible for ensuring they have the right training and qualifications to perform their duties.
Where do I find lab retention guidelines for records?
Labs develop and implement their own policies about how long to keep records. They are responsible to make sure the policy makes sense when balanced against the type of testing the lab performs, as well as best practice or regulations.
Who can request a lab test in Alberta?
physicians
dentists
podiatrists
veterinarians
registered midwives
pharmacists
registered nurses approved to provide extended health services OR using specific test order sets as part of approved, formal patient care protocols
optometrists
a member of the public if the person and the examination or procedure are part of a provincially-sponsored screening program
Questions or feedback? We'd love to hear from you.
Phone: 780-423-4764
Toll-free: 1-800-561-3899 (in Canada)
Fax: 780-428-2712