CPSA's 2021 budget breakdown
By now, all Alberta physicians intending to practise medicine in 2021 should have renewed their CPSA practice permit. Renewal included completing the 2021 renewal forms, paying membership fees and professional corporation (PC) fees, if applicable. This year, physician annual membership fees remained at $2,150 to support the following CPSA operations, programs and services:
2021 Operating Expenses Budget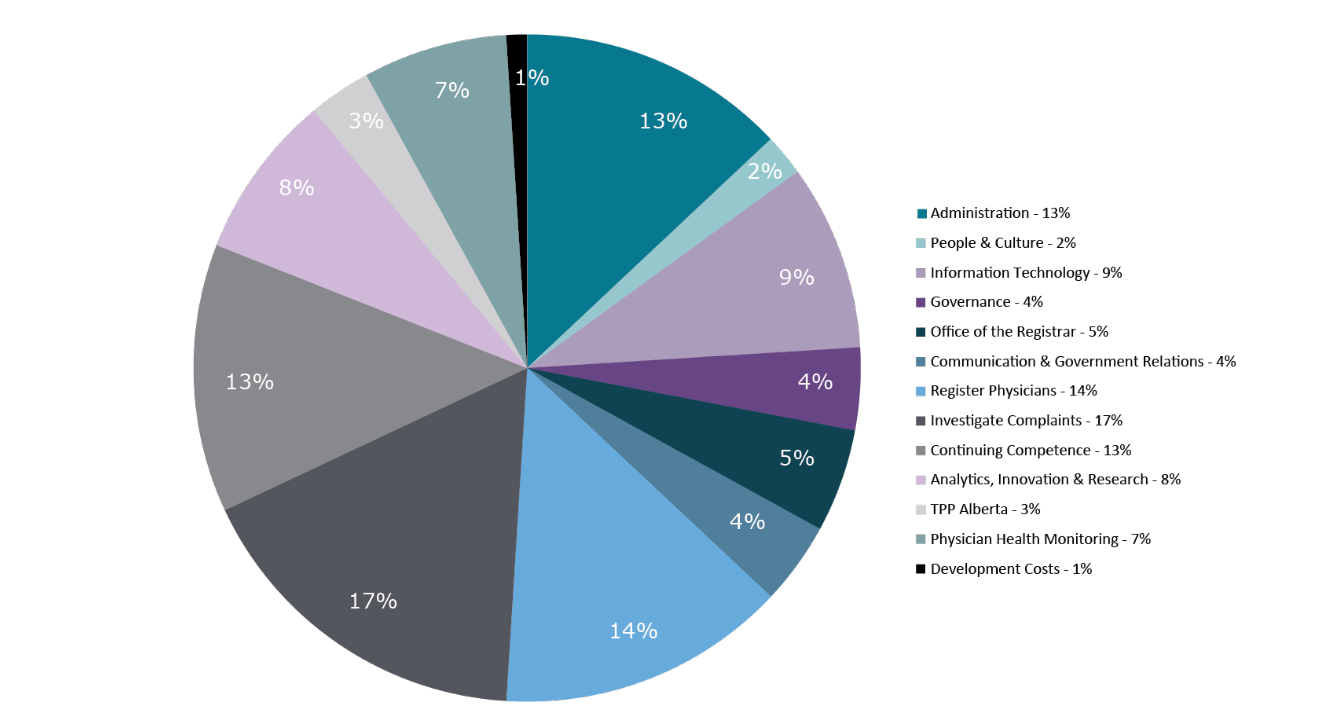 *Click on the graph to enlarge the image.
For more details, see the full 2021 budget with a comparison to 2020 figures.
Questions? Email CPSA's Chief Financial Officer, Tracy Simons, at tracy.simons@cpsa.ab.ca.