Read time: 2 minutes
Dr. Sarah Frehlich and Dr. Adam Neufeld received the Dr. Marnie Hinton Award for Resident Physician Health in October 2022 at the University of Calgary. Both are strong advocates for resident physicians' wellness and made significant contributions to improve the well-being of their colleagues.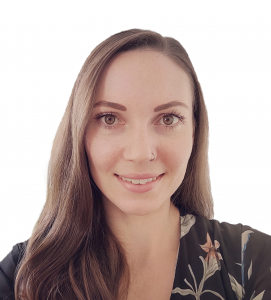 As a Physical Medicine & Rehabilitation resident, Dr. Sarah Frehlich has dedicated significant time outside of her curriculum to lead various resident and physician wellness initiatives. Highlights of her contributions are:
Playing a key role in the Physiatry Wellness Committee;
Securing funding and protected time for resident wellness and social events;
Developing a meditation curriculum during academic half days; and
Active involvement in various committees of the Professional Association of Resident Physicians of Alberta (PARA).
Dr. Adam Neufeld, a resident in the Family Medicine program, has also demonstrated a commitment to the well-being of his colleagues. Through his work, Dr. Neufeld has brought national awareness to the intrinsic and extrinsic factors that contribute to wellness in medical education. Some of Dr. Neufeld's notable achievements include: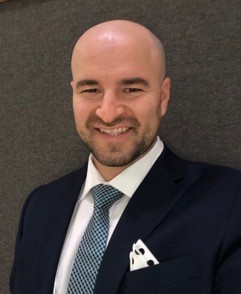 Being a founding member of the Family Medicine Residency Wellness and Advocacy Subcommittee;
Serving as a Representative and Executive Board member with the College of Family Physicians of Canada (CFPC) Section of Residents (SOR);
Conducting a quantitative and qualitative needs assessment for residents in the spring of 2021, resulting in close collaboration between the Wellness and Advocacy Subcommittee and the Family Medicine Postgraduate Program on multiple wellness initiatives; and
Working with the Canadian Federation of Medical Students (CFMS) on a national wellness curriculum initiative to help guide medical schools across Canada.
"It's an honour to receive this award. I'm passionate about physician well-being and think we still have a ways to go before it gets addressed in a way that is evidence-based, humanistic, and adaptable on a larger scale. At the moment, far too much onus is placed on the individual (rather than on the learning/work environment and culture) so I am doing what I can with research, teaching, and mentorship, to help improve this problem. For our patients to be well, we must be well, and for us to be well, we need supportive learning and healthcare climates." -Dr. Neufeld
Thank you, Dr. Frehlich and Dr. Neufeld, for your contributions to resident physician health and congratulations on receiving the Dr. Marnie Hinton Award for 2022!
Dr. Marnie Hinton, a long-time Alberta physician, dedicated her life to physician health. For nearly 25 years, she worked with doctors struggling with addiction through CPSA's Physicians Aftercare Program, sharing her wisdom about healthy sobriety and even taking members to recovery meetings in her off hours. In memory of Dr. Marnie Hinton and her contributions to physician health and wellness, the Dr. Marnie Hinton Award was created and is awarded annually to medical residents who have demonstrated an interest in physician health. The award is jointly sponsored by CPSA, AMA's Physician and Family Support Program and Bennett Jones LLP.