A commentary from an Indigenous physician who works in Indigenous Health
By Dr. Cassandra Felske-Durksen
CPSA recognizes the diversity within the medical profession and all people living in Alberta. In light of recent concerns and conversations about racism in health care, CPSA seeks to embrace and model the task of creating space for perspectives in anti-racism. Recently, Dr. Felske-Durksen reached out to CPSA looking to share, in her own words, her experience of being an Indigenous physician working in Indigenous Health and the considerations needed to best provide care to Indigenous peoples. We hope everyone reads her submission and takes time to reflect on her thoughts and appreciate her perspective.
Gratitude, for their invaluable contributions, to Terri Aldred, Lisa Boivin, Sarah de Leeuw, Tibetha Kemble, Rebecca Rich and Leah Walker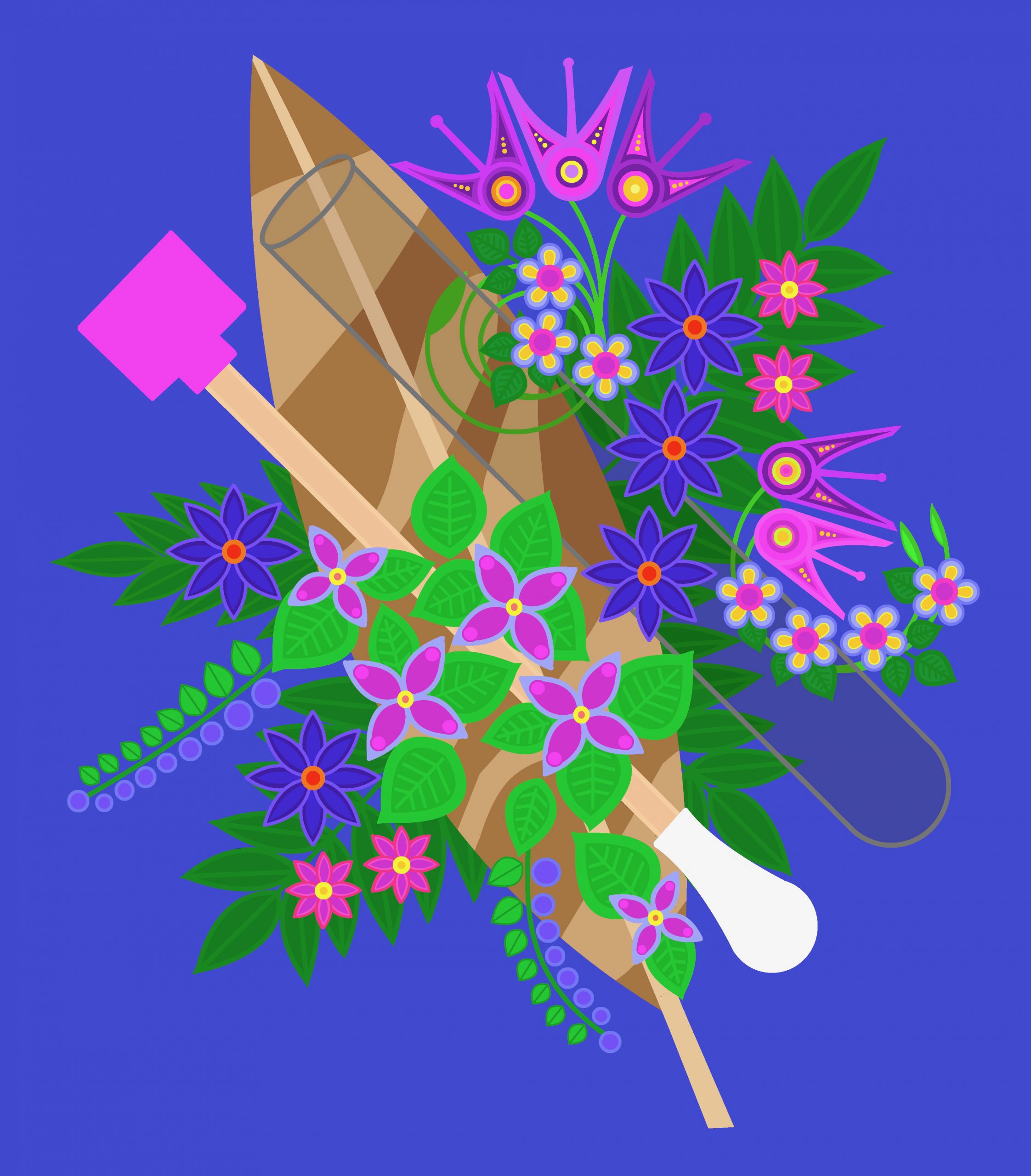 'Hawk reminds us to take a wider view so we can see everything. This is very important when we look at clinical relationships. Clinicians must consider everything in the life of the patient. As such, they must look out of the four walls of the clinic to truly be effective in clinical relationships. This includes having a fundamental understanding of the history of colonialism and how it impacts the health outcomes of Indigenous people and populations.' – Lisa Boivin
What is a swab?
What does it represent to physicians recommending it: using it as a tool of investigation to inform management? What does it mean specifically within the COVID-19 context?
To us physicians, the swab is knowledge. Accessing and possessing knowledge offers options, opportunities, ownership and control in health and healthcare delivery. Knowledge is power.
A throat or nasopharyngeal swab in the COVID-19 context offers knowledge and information about individual health and healthcare delivery; it offers information about population health and the wellbeing of communities.
But what does this same swab represent to Indigenous peoples?
In stark contrast to the physicians' view of it, a swab for many Indigenous peoples represents both layers of colonial legacies and the ongoing realities of contemporary coloniality.
Euro-Canadian non-Indigenous medicine has, unfortunately, been complicit in both historical legacies and present-day colonialism. This is well documented and reaches back to historic biological warfare undertaken through intentional introduction of pandemics, including smallpox contaminated Hudson Bay blankets. The smallpox epidemic resulted in a 75% mortality of Plains Indigenous peoples. Euro-Canadian non-Indigenous medicine supported scientific experimentation on unconsenting patients in Indian Hospitals, including the Edmonton Charles Camsell Hospital. Euro-Canadian non-Indigenous medicine played a key role in the targeted gender violence and violation of body sovereignty through the Alberta Sexual Sterilization Act.
To many Indigenous peoples, a swab represents colonial Euro-Canadian medicine.
In the present day, the swab represents Indigenous individuals and communities being denied access to, and possession of, knowledge. A swab often represents being denied access to options, opportunities, ownership and control in our health and healthcare delivery as Indigenous peoples. It represents morbidity and mortality.
A swab represents colonialism itself.
How do we as physicians approach the paradox of the swab? How do we decolonize the swab? How can we practice as partners with Indigenous patients during the COVID-19 pandemic?
I believe as physicians and surgeons of Alberta we can be national and international leaders in delivering culturally safe and patient-centred care to Indigenous peoples, families and communities. To do so, we must acknowledge and reconcile three key barriers.
First, Euro-Canadian non-Indigenous medicine often oppresses Indigenous Strengths.
Euro-Canadian medicine is inherently deficit and disease defined: physicians must identify risks to mitigate them. The focus on risks and deficits often devalues strengths and protective factors. In contrast, Indigenous approaches to health and wellness often are strengths and protective factor defined. By shifting our understanding of Indigenous peoples and their health to a strengths-based vision, we will shift clinical rhetoric from pathology to wellness. We will identify protective factors that can, and do, mitigate risk.
Second, Euro-Canadian non-Indigenous medicine is secured in targeted colonial violence.
Euro-Canadian medicine has acted as an agent of colonial agendas. This legacy is not often explicitly explained during medical training but is foundational to mistrust and tension between many Indigenous peoples and the Euro-Canadian healthcare system. Understanding oppressive legacies of colonial agendas that remain within healthcare systems will offer us the opportunity to change them.
Finally, Euro-Canadian non-Indigenous medicine bestows power and privilege.
Reflecting, within the therapeutic alliance, on our social locations as physicians is the first step towards decolonization. By acknowledging and accepting that there are things we don't know, we create space within ourselves for humility – within this context, cultural humility. Divesting our power and privilege from the encounter and offering ownership and control to Indigenous patients and their families, creates spaces needed for self-determination. Holding space within our clinical encounters for Indigenous self-determination, including Indigenous knowledge and practices; cultural reclamation and language revitalization, is decolonization in practice. This space is what some Indigenous Elders refer to as 'ethical space'.
My calls to action are threefold.
First, we must authentically explore and disrupt physician power and privilege by engaging in reflective practice and cultural humility.
As clinicians, and secondly, we must understand and appreciate both the colonial and Indigenous contexts within medicine by engaging existing professional development opportunities and advocating for further CME curriculum development.
Finally, we need to co-create and actively hold ethical space with patients, families and communities by learning and taking the lead from Indigenous peoples in their own health and wellness.
Keep an eye out for a future Messenger article where Dr. Felske-Durksen will provide more information on these calls to action and share how you can put them into action in your practice.