By Dr. Louis Hugo Francescutti, CPSA Council President
A 1887 work of art by Sir Luke Fildes says it all when it comes to kindness. Called The Doctor, this painting captures in no uncertain terms the most important care a Victorian physician could offer a sick child: kindness and compassion.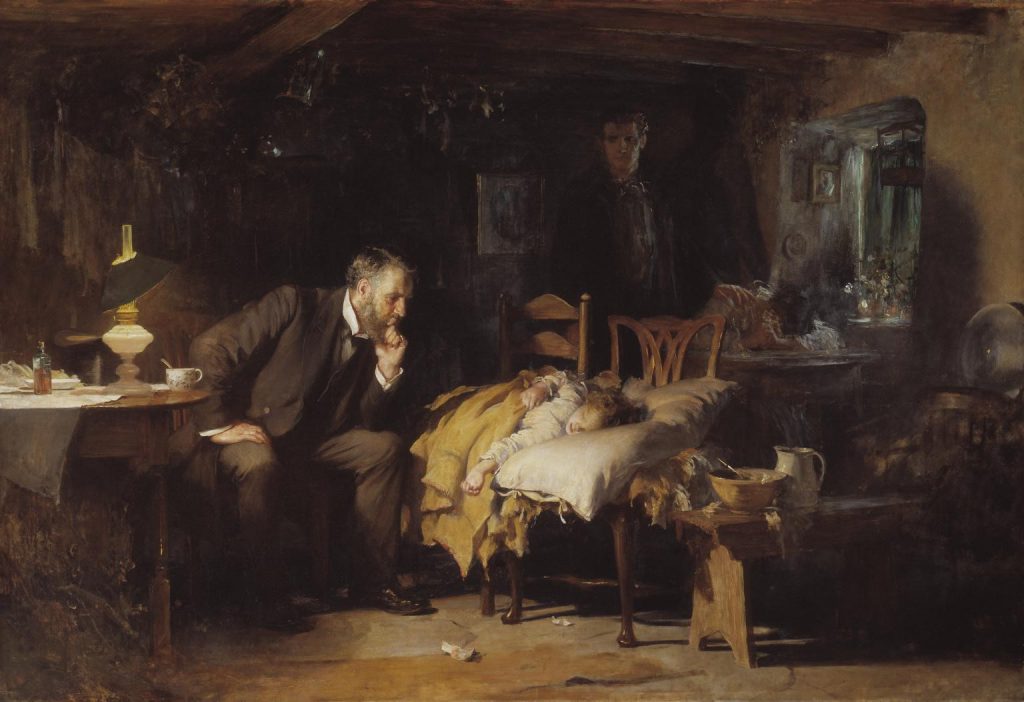 Fast forward hundreds of years to 2021 and imagine recapturing those occasionally-overlooked values of kindness, paired with our amazing armamentarium of medical knowledge, medication, diagnostic tests and imaging, and surgical treatments.
Patients come to us with great expectations of an accurate, timely diagnosis and subsequent treatment. Imagine if patients were also consistently met with genuine acts of kindness from all healthcare team members. A simple smile, an encouraging word or an attentive interaction helps a patient feel better as they embark on their journey to better health. Kindness immediately releases an endless, wonderful flood of endorphins, from serotonin to oxytocin, that make people feel really good.
In fact, research has been conducted that says if a physician engages in three acts of kindness in a patient interaction, it significantly reduces the likelihood of a complaint. As an ER physician, the following is an example of three acts of kindness I've used when interacting with patients. When a patient arrives with abdominal pain, I initiate the interaction by apologizing for their wait. Next, I show empathy about the pain they're experiencing by acknowledging that it's difficult to be in pain. After ordering tests, I reassure the patient that the results give a better sense of what the issue is so I can help them feel better. These three comments are simple, but can make a world of difference to the patient when receiving care.
I believe humans are hardwired to be kind—it is our natural tendency. But unless practised, we can lose this innate tendency. The good news is the more we consciously practise kindness, the more likely we are to become addicted to it for the betterment of our health and that of those around us. Kindness has been shown to ease anxiety and has a cardioprotective effect that can lower our blood pressure to help us to live longer and happier lives.
These are the reasons why CPSA is embarking on an initiative to highlight and support being kinder to ourselves and to each other. We will be joining a worldwide movement in healthcare to recommit to kindness and compassion, and I'm challenging each of you to look for opportunities to help others through kindness.
Over the coming year, I invite you to share your stories of kindness that left you and your patients feeling good about the care they received. Please submit your stories, with a photo if possible, to info@cpsa.ab.ca and post them to social media using #AlbertaKindness and tagging @CPSA_CA.
The Dalai Lama said it best: "Be kind whenever possible. It is always possible."