Physician health resources
Whether you or someone you know develops a health condition that can negatively impact medical practice now or is likely to in the future, it's important to seek help early.
We have many resources to help physician's balance their health and clinical responsibilities.
We also have standards of practice to help you understand what to report, and when.
If you can't find what you're looking for, please reach out to our PHMP team using the form at the bottom of this page.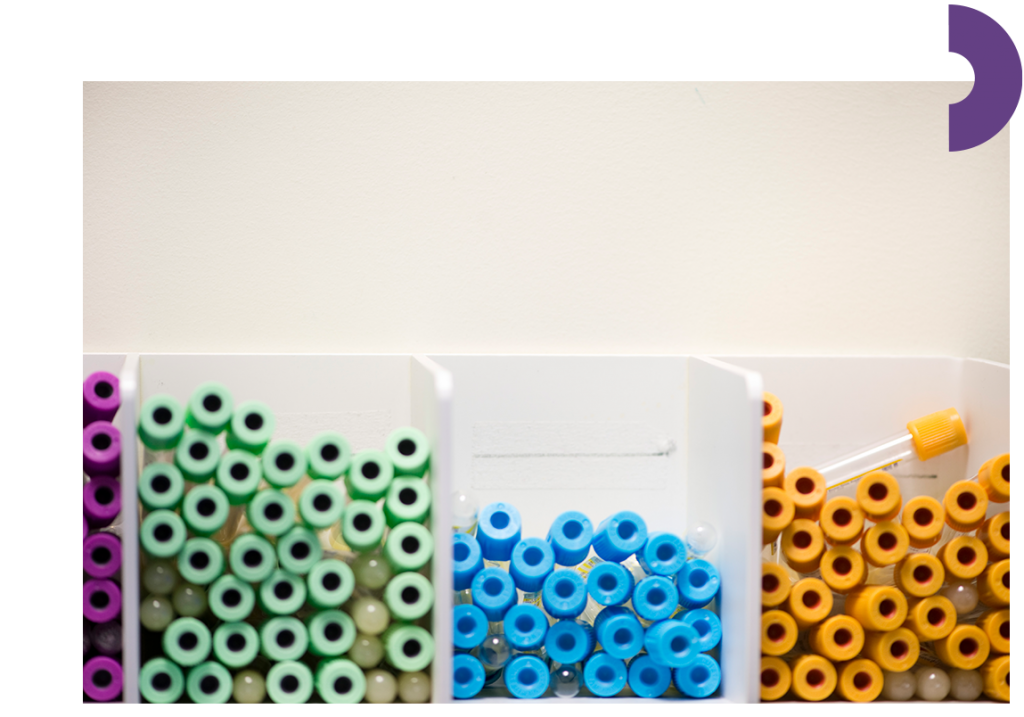 PHMP policies
Learn more about PHMP policies and how they support you in practice.
Substance Use Disorder
The effects of substance use on a physician's career and their family can be devastating. Prevention, early detection, access to treatment, follow up and safe medication management is key to better outcomes.
Know the early signs of SUD:
Withdrawal from family, friends and leisure activities
Mood swings, with periods of depression then euphoria
Increased episodes of anger, irritability and hostility
Spending more time in places where there is access to high-risk medications, like the hospital, even when off duty
Volunteering for extra call
Refusing relief for lunch or coffee breaks
Requesting frequent bathroom breaks
Signing out increasing amounts of narcotics or quantities inappropriate for the given case
Weight loss and pale skin
If you see these early signs of SUD, please contact us or the Alberta Medical Association's Physician and Family Support Program (PFSP).
You may also be interested in:
Blood-borne viral infections (BBVI)
If you are a physician or medical trainee who performs exposure prone procedures (EPP) and you get a positive test result for a BBVI, you must self-report to PHMP.
It is also your responsibility to know your viral status and get tested regularly.
What is an EPP?
EPPs are invasive procedures during which transmission of blood borne viral infection such as HBV, HCV or HIV are most likely to occur.
Alberta Expert Review Panel for BBVIs in Healthcare Workers
The Alberta Expert Review Panel for BBVIs in Healthcare Workers (ERP) anonymously reviews cases of health care workers with a number of specific blood borne viral infections. The ERP gives healthcare workers and their regulatory bodies advice and guidance on safely managing their disease in the workplace to minimize patient risk. CPSA administers this independent advisory panel for all of Alberta's regulated health professions.
You may also be interested in:
Related Standards of Practice
To see more Standards of Practice, click on All Resources and filter by "Standards of Practice"
All Resources
Other resources
To see more resources to help you in your practice, click on All Resources and filter by "Physician Health"
All Resources
PHMP FAQs
To see more FAQs for Physicians, click on All FAQs and filter by "Physicians"
All FAQs
Can I continue to practise while involved in PHMP?
Yes, if your health providers confirm that you are effectively managing your health condition and able to provide safe patient care.
Can I return to practice?
Most physicians can return to work with appropriate supports in place. PHMP may enter into an agreement with the physician to ensure they remain healthy and able to carry out their clinical duties.
Do I need to self-report if I'm off work due to a physical health condition, accident or injury?
Yes, you must report any condition, accident or injury to CPSA that is negatively impacting your work, or is reasonably likely to negatively impact your work in the future.
How will participation in PHMP impact my ability to apply for residency training programs, e.g. fellowships or jobs?
Participating in our program is not likely to limit your ability to apply for a position. However, we may need to consider how your health might impact your prospective work, as well as the rules around disability and employment in Alberta.
If PHMP contacts me, do I have to reply? How soon do I have to reply?
As a physician, resident or medical student, yes, you should respond as soon as possible and in a timely manner.
What happens when I contact PHMP about my own health condition?
A member of the PHMP clinical team (or designate) will ask you for more information to determine next steps. Our goal is to ensure you have the support you need to balance your health needs with your clinical responsibilities.
We may ask for your consent to seek additional information from your health providers. This is to ensure you are managing your health condition, and are able to provide safe patient care. Sometimes, regular monitoring is necessary to ensure you remain healthy and fit to practice.
For more information, see our Self-Reporting standard of practice.
What happens when another physician reports me to CPSA?
What is the difference between PHMP and PFSP?
Although both programs are confidential, offering support to physicians, residents and medical students with health conditions, there are some differences.
CPSA's Physician Health Monitoring Program (PHMP):
Is available for health conditions affecting medical practice

Will connect with physicians directly and may ask for more information from treating practitioners

Will refer physicians for an assessment, if needed (fitness to practice)

Will administer monitoring when recommended by assessors
The Alberta Medical Association's Physician and Family Support Program (PFSP): 
Voluntary program offering support for health and wellness concerns

Offers a 24/7 assistance line for physicians and eligible family members

Provides confidential support and access to qualified therapists

Case Coordination (CC) services are available for more complex health concerns

May provide financial assistance to CC clients for assessments or treatment
However, with your consent, both PHMP and PFSP can work together to provide you the best support possible.
What supports are available for physicians managing a health condition?
Dealing with a regulatory body such as CPSA can be stressful, so we encourage physicians to contact all available resources, including:
Who should I contact if I have concerns about another physician?
If you have concerns about a colleague who may have a health condition affecting safe patient care, please contact PHMP. You can remain anonymous and your conversation will always be confidential.
In some circumstances, it is your duty to report another physician, for example:
You must report another physician to CPSA when you reasonably believe their conduct puts patients at risk, or is considered unprofessional conduct under the Health Professions Act.
You also have a duty to report to CPSA if you're treating a physician who has a health condition that may impact the safety of their patients.
Will I lose my practice permit if my health condition is reported?
Taking a physician's permit away is rare and a last resort. We may ask you to temporarily withdraw from practice until your health is stable, or until we get assurance from your health providers that you can practise safely.
On rare occasions, we may have to refer a matter to the Complaints Director under Section 118 of the Health Professions Act. This only happens if a physician will not voluntarily withdraw from practice and there is reason to believe patient safety is at risk.
Will participation in PHMP delay the completion of my Residency training program?
Some health conditions require a period of medical leave or training modifications which may cause some delay. We understand the importance of your training and try to minimize the impacts. Our priority is to make sure there is no risk to your patients and you get the care you need.
Contact the PHMP team
Confidential inquiries: 780-969-5021
Confidential fax: 780-441-1616
Confidential email: PhysicianHealth@cpsa.ab.ca
Toll-free: 1-800-320-8624 (in Canada)
When you contact us, we keep all your health-related information confidential and manage your health information independent from other CPSA departments.