Medical office chaperone workshop
MacEwan University and CPSA have partnered up to offer medical chaperone training to physician office staff. This interactive workshop uses video dramatizations, handouts and hands-on activities so you can apply best practices immediately to your work environment.
If three or more are attending from your office or organization, please contact MacEwan University at 780-497-5207 to take advantage of special rates.
Course location
MacEwan University City Centre Campus
10700 104 Ave NW
Edmonton, AB T5J 4S2
City Centre Campus stretches along 104 Avenue for seven blocks from 105 Street to 112 Street. All of the buildings are connected through a pedway system on the second floor.
Upcoming courses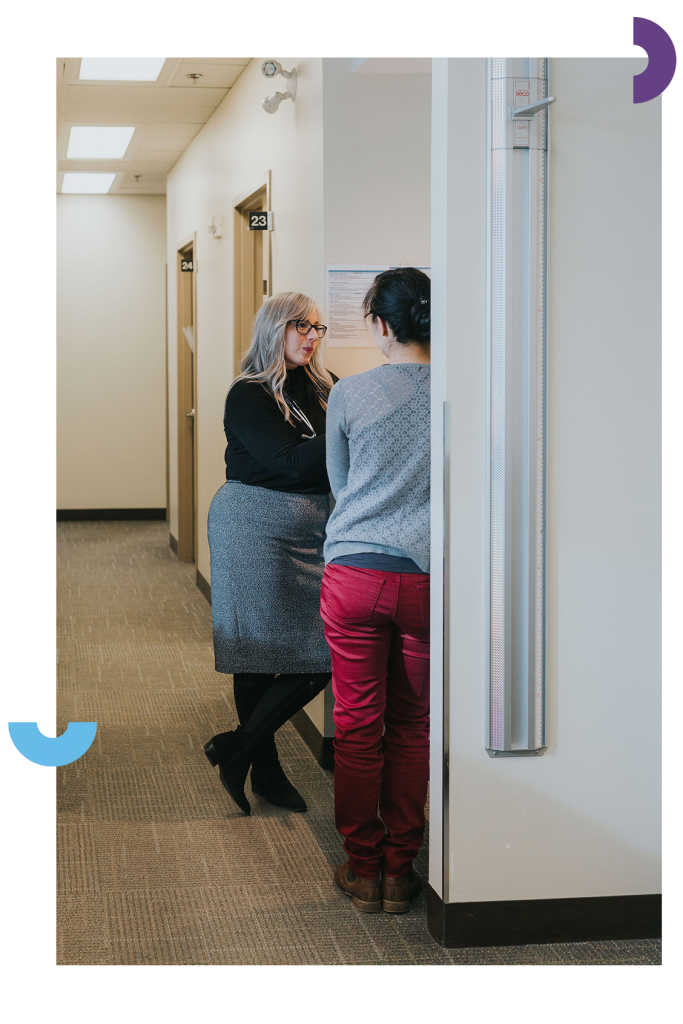 FAQs about chaperones
To see more FAQs for Physicians, click on All FAQs and filter by "Physicians"
All FAQs
What is a chaperone?
Chaperones are independent, appropriately trained individuals who work with physicians to observe examinations and/or procedures. Their presence helps support and protect both the patient and the physician.
What are the roles and responsibilities of a chaperone?
Developing an office policy regarding chaperones

Ensure staff and patients understand and have access to it

Proper implementation of policy

Comply with CPSA's Standards of Practice

Communicate clearly and in plain language

Explain why the sensitive exam is necessary, obtain informed consent, explain as you go and end by asking if there are any questions