Back to All News & Events
Being on CPSA Council: When you have the passion, you make the time
Council, June Messenger 2020, Latest News Archive
|
Posted June 11, 2020
With Council Elections just around the corner, we asked current Councillor and rural physician Dr. Luke Savage how he finds the time to sit on CPSA Council, work, raise a family and make a difference to medicine in Alberta.
What type of medicine do you practise?
I practise general family medicine in Three Hills, including emergency on call, acute and long-term care, low-risk obstetrics, and clinic.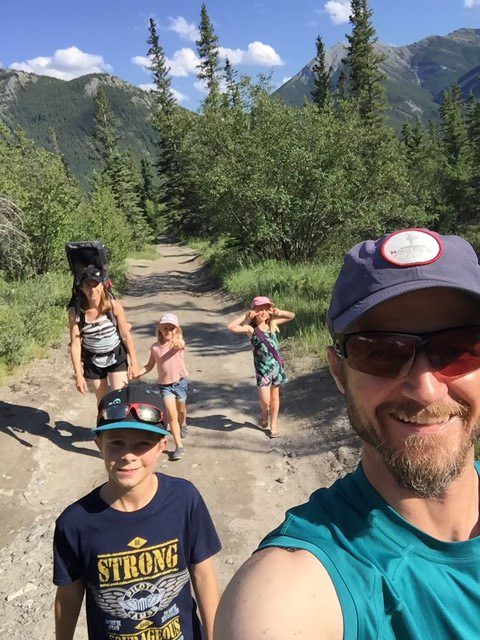 Why did you decide to run for CPSA Council?
My practice offers quite a variety, but I'm also interested in improving health care delivery, in my own practice and in my region. I started with governance work through my PCN. Eventually, a colleague asked if I had considered CPSA. After some inquiries, I felt I could add a rural voice, which appeared to be under represented at Council. It was also an opportunity to get involved in higher-level policy and quality improvement initiatives with broad impact. This was very appealing to me.
What's been most memorable as a CPSA Councillor?
The first several months on Council were very eye opening. CPSA is an organization that really tries to embody their values. The staff are amazing and take the health and safety of Albertans to heart. I saw CPSA was not "Big Brother" watching physicians' every move, but rather a partner in helping physicians be the best they can be. Getting to know my fellow Councillors has been enjoyable. I find the variety of perspectives brought to the table challenges my preconceived notions and helps me see issues in a different light. Likewise, I believe my rural perspective has shed light on many discussions. I've also had the opportunity to participate in several appeals, which has been both intimidating and memorable. The thoughtful consideration of panel members to make difficult decisions, and the support of staff has been exemplary. It makes me proud to be part of our profession.
How do you manage it all? Working, sitting on Council and raising a young family?
I wouldn't be able to participate on Council without the amazing support of my family and colleagues. While there are several hours of document review per meeting, my family understands the importance of preparation and allows me the space needed. My children are still young enough that I have a couple hours after bedtime to do some of the review, and they enjoy asking questions about my trip when I return home. Usually they get the next day with Dad as Mom gets her own quiet time break! My colleagues have supported my trips to Edmonton by covering in-patient and obstetrical call duties while away, and I am happy to return the favour.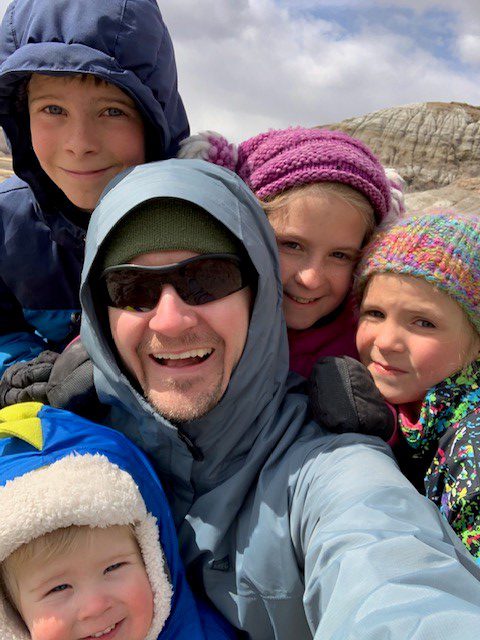 As physicians, we are all extremely busy with our practices and personal lives. When I decided to run for Council, I had to step back from a couple other commitments. However, the opportunities to learn and contribute while on CPSA Council have stretched and grown me in unanticipated ways. I have a better understanding of CPSA as a regulator and as a partner in healthy medical practice. I believe my patients have benefited through an improved understanding of standards and quality improvement. My family and personal relationships have also benefited, as I'm a better listener, considerate of various positions, and more discerning.
Why should others nominate a colleague or consider running for CPSA Council?
CPSA is about listening and encouraging best medical practice. It is not an avenue to push one's specific agenda. So if you are up for a challenge and willing to hear a variety of opinions, consider running for Council. You'll have to count the cost, and possibly say no to other demands, but it is rewarding work.
Alternatively, if you have a colleague that always has the safety of patients at heart, consider nominating them!
Do you have the passion? Help shape the future of medicine by running for CPSA Council. Nominations open Aug. 14.
Learn more about running for Council at our virtual town hall on June 25.