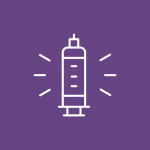 FAQs: Exemption Requests for Vaccination
Questions from Albertans
Read More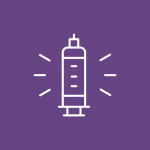 FAQs: Exemption Requests for Vaccination
Questions from Albertans
There are virtually no medical conditions that universally warrant a complete exemption from a first or second dose of COVID-19 vaccine. A patient's moral objection to vaccination, or likelihood of termination from school enrolment or employment, are not considered sufficient clinical reason for exemption.
Clinical decisions on COVID-19 vaccination exemption are expected to align with recommendations set out by the Alberta Health Services COVID-19 Scientific Advisory Group. Clinical decisions may also be made based on the latest evidence from the National Advisory Council on Immunization, the Centers for Disease Control and Prevention and Alberta Health.
Resources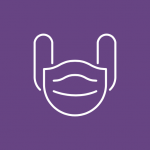 FAQs: Exemption Requests for Mandatory Masking
Questions from Albertans
Read More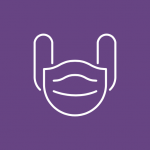 FAQs: Exemption Requests for Mandatory Masking
Questions from Albertans
On May 13, 2021, the Government of Alberta passed an order requiring any Albertan seeking an exemption to public mask use to have a letter from either a physician, nurse practitioner or psychologist.
The only criteria for which physicians may issue a medical exemption letter are:
Sensory processing disorders
Developmental delay
Cognitive impairment
Mental illnesses including:

anxiety disorders
psychotic disorders
dissociative identity disorder
depressive disorders

Facial trauma or recent oral maxillofacial surgery
Contact dermatitis or allergic reactions to mask components
Clinically significant acute respiratory distress
Resources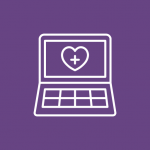 Vaccine myths and facts
Information from Alberta Health
Read More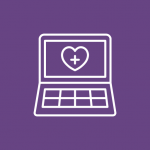 Vaccine myths and facts
Information from Alberta Health
This information is from the Alberta Health website:
Evidence is clear: Getting vaccinated is the best way to protect yourself, your loved ones, and your community by making it more difficult for the virus to spread from person to person.
It is much safer to get vaccinated than it is to get infected. Vaccines make our immune systems stronger by building antibodies to fight off disease. Because COVID-19 is a new virus, no one has pre-existing immunity.
Delaying or refusing vaccination carries serious risks. Albertans who are not fully vaccinated account for 80% of patients in hospital and 90% of patients in ICU with COVID-19. It may also extend the need for public health measures to continue.
Resources
Can my physician refuse to see me if I am not vaccinated against COVID-19?
Patients who are not fully vaccinated cannot be denied care. Clinics are obligated to follow strict Infection Prevention and Control standards. These measures are designed to offer protection from transmission in the absence of staff or patient vaccination. Many clinics also undertake COVID-19 prevention strategies, which may include the use of barriers, requiring mask use by staff and patients, arranging for virtual care, postponing non-urgent visits and scheduling appointments.
Can CPSA give me the name of a physician who will issue me a COVID-19 vaccination exemption?
No, we do not have a list of physicians. Patients must discuss their request for an exemption with their primary care physician.
I'm concerned about a physician spreading COVID-19 misinformation online or in person. What should I do?
Concerns regarding physicians, along with any proof or evidence of such allegations, should be sent to COVID19@cpsa.ab.ca.
Will COVID-19 vaccination exemptions be given to pregnant women or those trying to become pregnant?
Pregnancy, or attempting to become pregnant, does not warrant exemption from vaccination. COVID-19 vaccines are safe and effective for pregnant individuals and their babies, and vaccination may occur at any time, or during any trimester of pregnancy. Since the outset of the pandemic, the only pregnant women admitted to ICUs in Alberta have been unvaccinated. COVID-19 has severe impacts on the mother's health and also the child's. Alberta Health Services has very helpful information on COVID-19 vaccination and pregnancy.
Does CPSA provide COVID-19 vaccine attestations for travel outside of Canada?
CPSA does not provide vaccine attestations. For travel outside of Canada, you will need to provide proof of vaccination and a negative COVID-19 test which will qualify you to sign your own attestation. For more information,  please visit gc.ca or use the ArriveCan app or website for information on entry requirements.
Have a question or concern about COVID-19?
CPSA team members are committed to treating you in a respectful, professional and civil manner. Demeaning or harassing comments; racist, discriminatory or obscene language; sexual harassment; or intimidation, shouting or threats toward CPSA team members can result in CPSA communicating with you only in writing or even limiting any future communication. Thank you for helping us maintain a safe and respectful workplace.
We are currently receiving more emails than usual and will respond to questions as soon as we can.