This consultation closed on April 22, 2022. 
About the consultation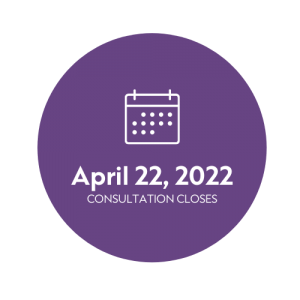 CPSA issued the Reprocessing Medical Equipment and the Medical Services Requiring Accreditation Outside of Hospitals standards in January 2010. As the technology for medical equipment has improved significantly and other similar standards have come into effect since these two standards were published, CPSA sees the need to revisit the standards to meet the current medical landscape in Alberta.
The current Reprocessing Medical Equipment standard requires physicians to follow directions given by CPSA's Infection Prevention and Control (IPAC) Committee and ensure all reprocessed medical equipment is properly cleaned, disinfected and sterilized to manufacturer and CPSA standards.
The current Medical Services Requiring Accreditation Outside of Hospitals standard requires that physicians have approval to perform or supervise a diagnostic or treatment procedure and must obtain Registrar approval prior to performing acupuncture or hair transplantation. CPSA is the only regulator in Canada, other than the College of Physicians and Surgeons of Saskatchewan, with an approval process for acupuncture.
The following proposed amendments were approved by CPSA Council for consultation at their March meeting.
Reprocessing Medical Equipment
Rename Infection Prevention and Control to address broadening of standard and to indicate the content of the standard
Call attention to the General Standards and, in particular, the new section on single-use medical devices (Part A)
Clarify that the standard applies to all regulated members and their responsibility to prevent the potential spread of infection in clinical settings
Add requirement for all regulated members to practice in accordance with all Infection Prevention and Control General Standards
Clarify the requirement for using reprocessed medical devices in a non-hospital setting and extend to unaccredited facilities (e.g., community clinics)
Add more requirements
NOTE: Concurrent work is being done to rename the IPAC General Standards and Medical Device Reprocessing Standards to differentiate them from the standard of practice.
Medical Services Requiring Accreditation Outside of Hospitals
Rescind the Medical Services Requiring Accreditation Outside of Hospitals standard:

Medical Services Requiring Accreditation Outside of Hospitals is addressed by the Non-Hospital Surgical Facilities Accreditation standard, making the standard of practice redundant.
Remove the acupuncture approval requirement —acupuncture is no longer considered an alternative treatment and the risk to the public is minimal.
Remove hair transplantation — hair transplantation is the only aesthetic procedure that currently requires approval
Your opinion matters
Changes to CPSA's Standards of Practice impact your day-to-day practice. Your input is vital to ensuring the standards strike an appropriate balance between serving patient needs and setting reasonable expectations for your medical practice.
This consultation closed on­­­­ April 22, 2022. Once amendments are finalized and approved by CPSA Council, physicians will be notified and made aware of any new expectations via The Messenger newsletter.
We respect your privacy
All feedback is subject to CPSA's Privacy Statement. CPSA reviews all comments before publication to ensure there is no offensive language, personal attacks or unsubstantiated allegations.
CPSA members, partner organizations, other health care professionals and Albertans were invited to provide feedback from March 22 to April 22, 2022. CPSA Council will consider non-nominal feedback when approving final amendments to the standard this fall.
General questions about this consultation?