What is Quality Improvement (QI)?
According to The Federation of Medical Regulatory Authorities of Canada (FMRAC)'s statement on physician quality improvement:
"Patients deserve and expect the best possible care from their physicians, and all licensed physicians in Canada must be able to demonstrate that they are sustaining and enhancing their competence throughout their careers."
- FMRAC
How to start a cycle of QI
As part of the Physician Practice Improvement Program (PPIP), Alberta's physicians must incorporate three activities into their practice over a five-year cycle.
The QI pillar of PPIP has two of those three activities, both designed to help physicians make quality improvement a part of their day-to-day practice:
Practice-driven quality improvement, using objective data
Choose what you want to change within your practice! Use objective data and quality improvement methodology to identify areas for improvement, and implement strategies to enhance your practice.
Practice-driven quality improvement using objective data can be done individually (e.g. assessing your prescribing), by participating in a clinic group practice change (e.g. changing office processes to increase efficiency or access), or through a systems-level project (e.g. participating as a local leader in a multi-site, patient outcome initiative).
Here are the basics to help you get started:
Understand your practice through the use of objective data. For example:

Review triplicate prescribing data through MD Snapshot-Prescribing.
Identify and reflect on risk factors through your MD Snapshot-Practice Checkup.
Evaluate your clinic's screening or processes (such as third next appointment availability) by looking at your EMR data.
Regularly review and reflect on your Health Quality Council of Alberta's Primary Healthcare Panel Report or Alberta Health Services' dashboard metrics.

Once you've successfully reviewed and assessed your practice, use this information to identify opportunities for practice improvements. Then create an action plan to address gaps.
Once you've executed your plan, evaluate its success using quality improvement methodology and determine your next steps.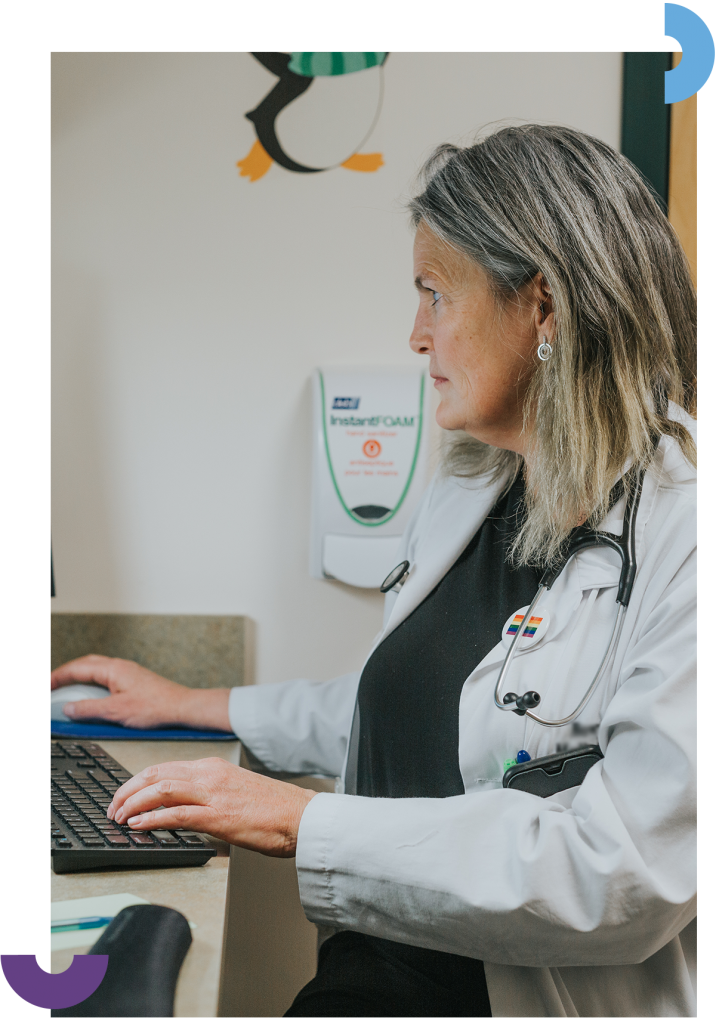 CPSA Standards of Practice
A CPSA standards of practice (SOP) metric must be used as your objective data at least once during every five-year PPIP cycle. Being compliant with the standards of practice involves not only knowing what they are, but critically assessing whether any gaps exist in your practice by selecting metrics to help you highlight these elements.
Below are some tips to help you start a Standards of Practice cycle:
Assess and get a clearer understanding of your practice by taking advantage of CPSA's many competence tools:

Use the standards as a benchmark to reflect on your practice. Consider working with us if you'd like to make improvements.
If you're part of a group practice, strengthen and enhance it through our Group Practice Review program.
Complete a self-assessment to identify areas for improvement, such as a review of patient record content.
Practice improvement resources
| | | |
| --- | --- | --- |
| Practice improvement cycle information | Quality improvement tools & resources | Personal development tools & resources |
| Standards of practice tools & resources | Practice improvement programs & courses | Quality improvement articles |
Questions about PPIP & QI?
Phone: 780-969-4986
Toll-free: 1-800-561-3899 ext. 4986 (in Canada)