What is a Factors-Based Practice Visit?
A Factors-Based Practice Visit is part of CPSA's commitment to evidence-based medical regulation. Some physicians are selected randomly to take part, while others are selected based on a factors-based risk score. Participants undergo a practice visit with a trained peer physician, who will provide support, education and if needed, recommend additional assessments and suggestions for practice improvements. There is no cost for a practice visit.
Participation in any Continuing Competence program is completely confidential under section 52 of the Health Professions Act.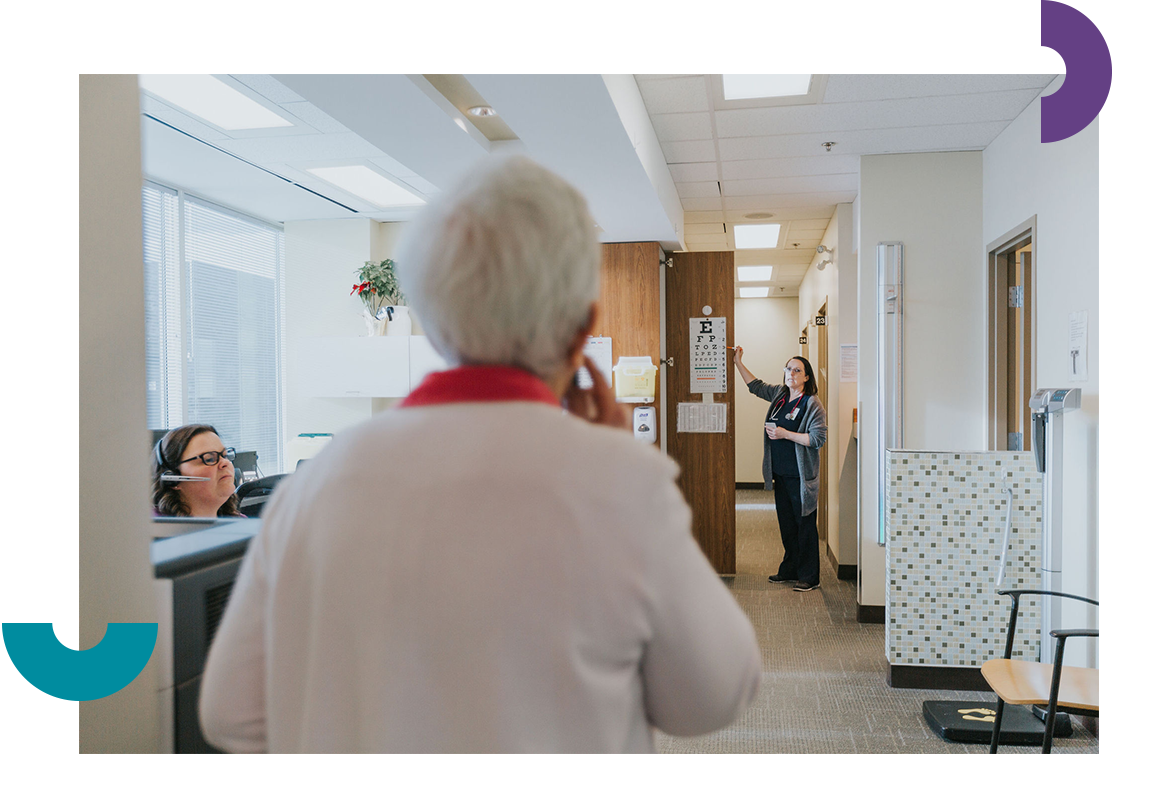 How are participants selected for a Factors-Based Practice Visit?
CPSA's REVU team has done extensive research into the factors and practice data that have the potential to negatively impact a physician's practice and the patient care provided. These factors include (but are not limited to):
Age
Prescribing data
Complaint history
This information is shared with all physicians annually via MD Snapshot-Practice Checkup.  Physicians are assigned a risk score based on their individual factors and based on that risk score, may be selected for our Physician Audit & Feedback Program, or a Factors Study Practice Visit. Some physicians are also randomly selected to participate.
The purpose of the practice visit is to determine what (if any) practice improvements are needed, providing support and education so physicians can provide the best care possible.
What can you expect when selected for a Factors-Based Practice Visit?
We want your practice visit to be a positive, supportive experience. Here are some key things to expect:
Notification: you will be notified of your selection for a practice visit via a letter in your Physician Portal. The letter will include details about the process and next steps, so you feel informed and prepared.
Peer physician: your practice visit will be conducted by a trained peer physician, who is familiar with your specialty and type of practice. They are there to guide and support you throughout the process. Visits can take place both in person or online, depending on the circumstances.
Practice visit: the visit involves a review of key administrative processes, record-keeping and chart-stimulated recall. You will need to be available during the visit to discuss findings with the peer physician.
Follow up: based on the results of your practice visit, your assessor may make recommendations for practice changes or additional assessments (such as an Individual Practice Review).
Your feedback: when your practice visit is complete, you will receive a feedback questionnaire so you can tell us about your experience.
What are practice assessments?
Based on the results of their practice visit, a physician may be referred to an Individual Practice Review (IPR) for more specialized, in-depth support.
Physicians may also be directed to external competence programs for further assessment. These programs are highly effective in developing customized plans when for specific practice areas require education and remediation. Examples include:
Alberta Physicians Assessment and Support Services (University of Calgary)
Clinicians Assessment and Professional Enhancement (University of Manitoba)
Centre for Professional Education for Physicians (Denver, CO)
Physician Assessment and Clinical Education Program (San Diego, CA)
If significant challenges are identified or follow-up review of your practice is needed, other competency assessments may also be recommended.