Before you submit a complaint:

We'll listen to understand your concerns.
We'll discuss options for you to resolve your concerns.
We'll explain CPSA's complaints process and how to submit a complaint.
We'll provide you with forms, if necessary.
After you submit a complaint:
We'll contact you to clarify any unclear issues or expectations in your complaint so the Complaints Director can direct it appropriately.
We'll attend any required meetings and provide you with support, when needed.
We'll answer any questions you have while going through the complaints process.
We'll help you understand the final decision letter and any next steps.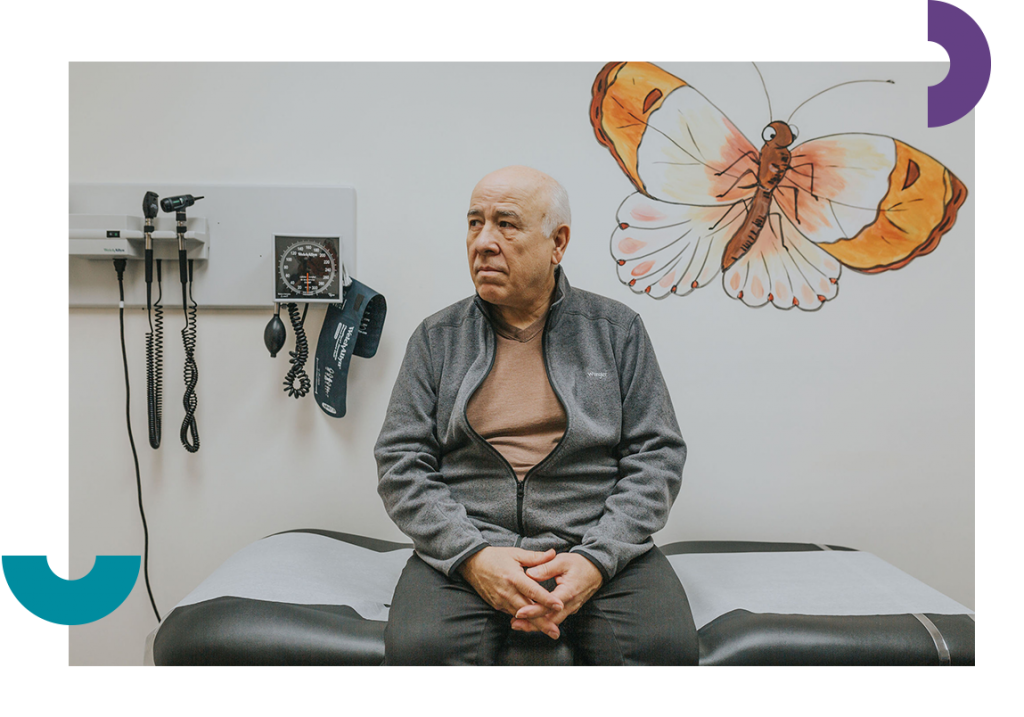 Complaint FAQs
To see more FAQs about Complaints, click on All FAQs and filter by "Complaints"
All FAQs
Can I be sued for filing a complaint?
No. However, if you distribute copies of the complaint to others, that could be considered libel and put you at risk legally.
How do I complain about a physician?
To file a formal complaint, you must complete and sign these two forms:
If you have questions or require assistance completing the forms, please contact a CPSA complaint navigator.
How do I complain about a walk-in clinic?
If your complaint is about a specific physician working in a walk-in clinic, you can talk to a CPSA complaint navigator. If your complaint is about office procedures or the staff of a walk-in clinic, please talk to the clinic manager or physician overseeing the clinic.
How long does the complaints process take?
We try to resolve complaints in a timely manner. However, reviewing a complaint can take months or years, depending on the complaint's complexity, length of investigation and availability of experts (if required).
Is there a time limit to file a complaint?
No, but filing a complaint sooner helps make the process more effective.
What are possible outcomes of a complaint investigation?
The complaint may be dismissed if evidence does not support the complaint or there was insufficient evidence to proceed.
We may work with the physician to make necessary practice changes. This requires consent from the complainant.
The complaint may go to a formal hearing, which can result in discipline action against the physician.
What happens after I complain about a physician?
What is reviewed during an investigation?
Investigations include collecting medical records and interviewing any individuals who may have relevant information about your complaint.
When should I file a complaint?
Before you file a formal complaint with CPSA, consider talking to your physician first about your concerns. Often, an apology or explanation is all that's needed. If your attempt to do so is unsuccessful, please call a CPSA complaint navigator at 1-800-661-4689 (toll-free in Canada) or 780-423-4764. A complaint navigator will explain our complaints process and how it applies to your unique situation.
Will I be financially compensated if my complaint is upheld?
No. If you are looking for financial compensation you should obtain legal advice.
Will the physician know I'm making a complaint?
Yes. When we notify the physician that we've received a complaint, we give them a copy of your written complaint to review. We may also ask them to respond to it.
Contact a complaint navigator
During regular business hours — Monday to Friday, 8:15 a.m. – 4:15 p.m. MT
Toll-free: 1-800-661-4689 (in Canada)
At this time we do not accept emailed or faxed complaints. For more information, please see how to file a complaint.
Learn more about filing a complaint