How we can help

Filing a complaint begins with completing the complaint submission form. If you have questions about the form or what to expect from the complaints process, a complaint navigator can help.
After a complaint is received, a complaint navigator will follow up with you if more information or clarification about the complaint is needed.
Complaint navigators are unable to provide legal advice or offer opinions on what they believe the outcome of your complaint may be.
Please be advised we are experiencing a high volume of inquiries at this time. If you reach out to CPSA with questions, we will strive to get back to you within 10 business days. Thank you for your patience.
Our complaint navigators are great listeners, but we encourage those individuals who require support to contact the Alberta Health distress line at 1-877-303-2642 to speak to a specialized healthcare provider.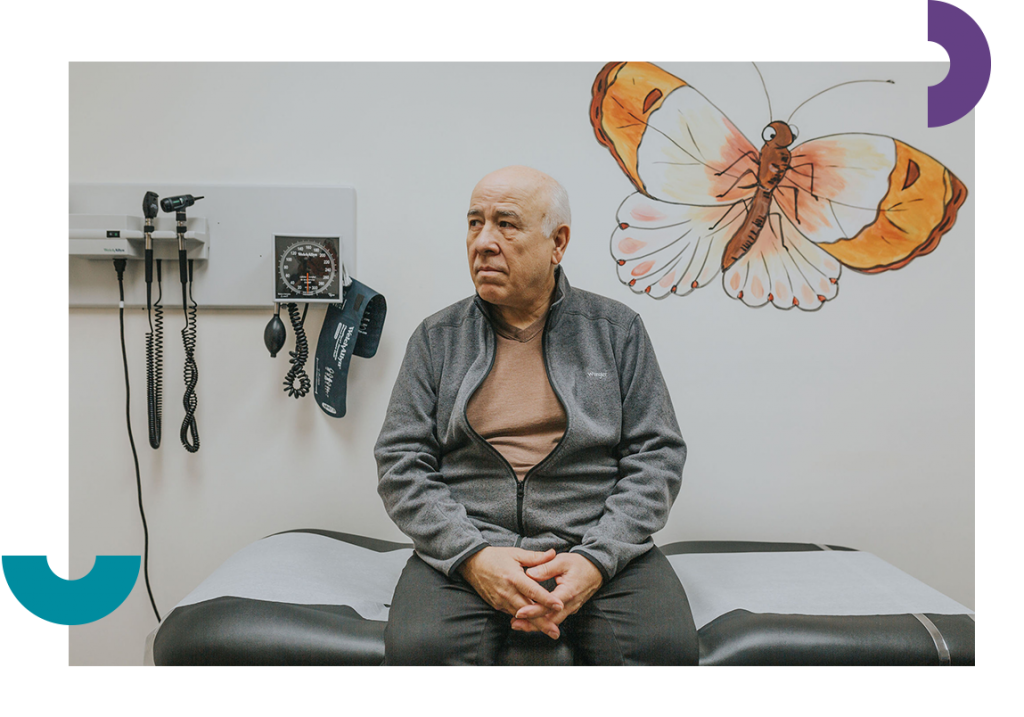 Complaint FAQs
To see more FAQs about Complaints, click on All FAQs and filter by "Complaints"
All FAQs
Can I be sued for filing a complaint?
No. However, if you distribute copies of the complaint to others, that could be considered libel and put you at risk legally.
How do I complain about a physician?
To file a formal complaint, you must complete and sign these two forms:
If you have questions or require assistance completing the forms, please contact a CPSA complaint navigator.
How do I complain about a walk-in clinic?
If your complaint is about a specific physician working in a walk-in clinic, you can fill out and submit CPSA's Complaint form. If your complaint is about office procedures or the staff of a walk-in clinic, please talk to the clinic manager or physician overseeing the clinic.
How long does the complaints process take?
We try to resolve complaints in a timely manner. However, reviewing a complaint can take months or years, depending on the complaint's complexity, length of investigation and availability of experts (if required).
If I complain about my physician, will my medical records be accessed?
CPSA must have access to patient information and records to properly investigate a complaint, and the physician involved in the care outlined in the complaint must also have access to this information to respond to the complaint.
All complainants are asked to sign a consent form allowing for the access and release of applicable patient records and medical information when a complaint is filed.
Patient privacy is taken very seriously. Any health information gathered as part of a complaint investigation is done so in accordance with the Freedom of Information and Protection of Privacy Act and the Health Information Act.
Is there a time limit to file a complaint?
No, but filing a complaint sooner helps make the process more effective.
What are possible outcomes of a complaint investigation?
The complaint may be dismissed if evidence does not support the complaint or there was insufficient evidence to proceed.
We may work with the physician to make necessary practice changes. This requires consent from the complainant.
The complaint may go to a formal hearing, which can result in discipline action against the physician.
What happens after I complain about a physician?
What is reviewed during an investigation?
Investigations include collecting medical records and interviewing any individuals who may have relevant information about your complaint.
Who do I speak with about concerns regarding care from a non-physician or facility?
For questions or concerns about care provided by non-physicians and/or standards of accommodation received by a patient in a hospital, nursing home, non-hospital surgical facility or community program administered by, or under contract to, Alberta Health Services or Covenant Health, contact the AHS Patient Relations Department or Covenant Health, depending on the facility. If the concern is regarding a privately owned facility, then please contact the management of the facility directly.
You may also contact the regulatory authority (e.g. Alberta College of Pharmacy for pharmacists) of an individual healthcare provider involved.
Will I be financially compensated if my complaint is upheld?
No. If you are looking for financial compensation you should obtain legal advice.
Will the physician know I'm making a complaint?
Yes. When we notify the physician that we've received a complaint, we give them a copy of your written complaint to review. We may also ask them to respond to it.
Contact a complaint navigator
During regular business hours — Monday to Friday, 8:15 a.m. – 4:15 p.m. MT
Toll-free: 1-800-661-4689 (in Canada)
Please be advised we are experiencing a high volume of inquiries. We will strive to get back to you within 10 business days.
Due to COVID-19 and the need to reduce contact, we are currently accepting signed and completed complaint forms by email: complaints@cpsa.ab.ca and fax: 780-424-9617. For more information, please see how to file a complaint.
Learn more about filing a complaint