Congratulations to Dr. Oluseyi Oladele, Dr. Maryana Kravtsenyuk and returning councillors Dr. Daisy Fung and Dr. Richard Buckley! Three-year terms for these councillors start January 1, 2023.
Voting is now closed.
This year, eligible regulated members were invited to vote for up to four candidates to fill four regulated member openings from Sept. 21 to Oct. 19, 2022.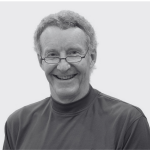 Richard Buckley
Calgary
Read More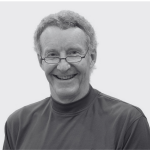 Medical training & experience:
MD U of C 1983
FRCS Orthopedics U of C 1988
Trauma training Switzerland 1989
Trauma fellowship Vancouver UBC 1989-1990
Clinical Professor of Orthopedic Surgery U of C 2009
Former Head of Orthopedic Trauma Foothills Hospital
Former Program Director Orthopedic Surgery Residency
Former head of Surgery Residency Programs U of C
Senator U of C 2016-2022
700 national and international guest lectureships
Visiting professor 95 times
Co-editor of 3 major multiply translated textbooks
Coauthor of more than 135 papers
Generated over 1.4 million dollars in research and education funding
Motivation for running:
The last 3 years have been very fulfilling as a CPSA councillor. My contributions have been appreciated by Council and I have learned a lot but believe that I also have helped in a number of areas where I have expertise. My motivation for running for a 2nd term is:
My career is winding down but with this comes wisdom – 34 years as a Trauma surgeon provides me with a definite knowledge that hopefully can be used to help the people and physicians of Alberta;
As I am winding down my practice (still active but with reduced call commitments and patient commitments), my time is much more available for committee work, subcommittee and working group activities;
The CPSA Council is a very broad group of individuals with an equal number of public appointed members and physician elected members. I certainly have seen that the viewpoints of someone like myself are different than public appointed members. We all have the same ambition – help Albertans with medical regulation but physicians have "lived" the in-hospital and in-clinic experiences with Albertans. I know that I see things differently than public members as we as MDs have learned things through the school of hard knocks while working in hospital and clinics in Alberta. This provides me with a very deep knowledge of how things work in Alberta health care;
The direction of the present registrar – Dr. Scott Macleod – is to make medical regulation in Alberta much more friendly and helpful to MDs in the province and less antagonistic. This is something that I believe in and wish to support as none of the MDs in Alberta want to be scared of the College.
We want help with making patient care better, protecting our patients from MDs who do not follow the rules and help with making day to day MD life easier not harder. Over the last 3 years, I have seen that Dr. Macleod and the CPSA is really trying to make this happen.
Unique experience (i.e. governance, communication, financial management):
Through my medical career, I have lived 3 main areas within medicine – Education, Research and Clinical Care. These 3 areas of experience provide me with ability to lead in:
med student, resident, fellow and colleague CME, CPD, and MOC education issues. With this, I have been placed in a position of chairpersonship within CPSA (Chair of Continuing Competence Committee).
CPSA is involved in Research and knowledge translation and I certainly can lead in this area and have demonstrated this in working groups.
My history in Trauma has provided me experience that very few individuals have.
Additional information:
It has been concerning to me to see the lack of leadership within the Government in it's working with the CPSA and the MDs of this province. That is reflected in the late nominations of public members to CPSA, the lack of listening to MDs in this province and the poor response of the government to the latest pandemic. The CPSA is a stable group that leads in a quiet and purposeful way and this is needed for all Albertans in this time of need.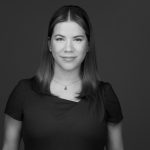 Daisy Fung
Edmonton
Read More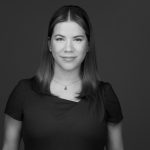 Medical training & experience:
I am a family physician, born and raised in rural Alberta to immigrant parents, who continues to practice full time in Edmonton.
MD (2006-2010): University of Alberta (U of A) Faculty of Medicine & Dentistry
CCFP (2010-2012): U of A Family Medicine Residency Program
Clinical (2012-present): Home visits with focus on community palliative /geriatric care, ambulatory clinic
Medical Education & Research (2012-present): Assistant Clinical Professor, Faculty Advisor, Academic Site Director Kaye
Edmonton Clinic, Dept. of Family Medicine, U of A Faculty of Medicine & Dentistry
Motivation for running:
I have had a humbling and educational journey while on CPSA council since 2020. From challenging times including a pandemic, public health guidelines, and virtual health delivery, to government relations and legislation, standards of practice, and physician supply, I had the opportunity to learn, lead, and influence change, while also working on the front lines and seeing the impacts of these actions on patients and colleagues alike.
As a younger councillor, as well as full time female family physician, I add a diverse, unique, and passionate perspective to council. I have created connections and relationships in the last several years that will help me continue to make a difference where it matters most – protecting patients and doing the right thing.
Colleagues can attest to my genuine need to do the right thing for others, my desire to learn so that I can better help marginalized and vulnerable populations, and the humility and growth I have demonstrated in anti-racism and antidiscrimination work. I use kindness and empathy to guide my interactions and actions. My values and beliefs are consistent wherever I work – whether that be teaching new medical students in clinic, counselling a patient in their home, working with my nursing team in Long Term Care, or trying to become a better ally. Each area synergistically feeds into the next, with the domains coalescing on Council. The impact across these diverse domains on CPSA Council is seen from the level of an individual patient to entire organizations and a province of patients, including regulated members.
I want to continue to humbly serve all of you, support you, help patients, and do better by continuing to learn and grow my own leadership skills, and ask that you give me that chance by supporting me for a second term on CPSA council, a space that also consistently demonstrates patient-centric values and doing the right thing.
Unique experience (i.e. governance, communication, financial management):
During my current term I have participated on: Finance & Audit Committee (learning more about pensions than I ever thought possible as a physician), Strategic Planning Working Group to help develop in detail the upcoming Strat Plan, and serving as Vice-Chair of the CPSA Anti-Racism Anti-Discrimination Action Committee. I also am on the CPSA's (all female!) Executive Committee as Member At Large and plan to return to CPSA executive during my next term if re-elected.
Additional information
As a full time family physician, busy mom of 4 small children, partner to a physician, and a consistent presence on social media including experience administrating a national group of physicians now numbering over 9000, I have unique avenues of communication, a variety of perspectives, and a genuine openness to listen and hear all of those who reach out that I can then bring those into consideration when I work on council.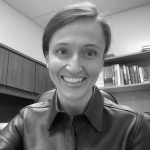 Maryana Kravtsenyuk
Edmonton
Read More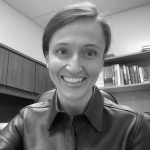 Maryana Kravtsenyuk
Edmonton
Medical training & experience:
Thank you for accepting my letter of interest to be a nominee for the position of CPSA Council. I will work hard to help CPSA in fulfilling its duty to serve in the public interest.
I began my postgraduate medical training at the University of Alberta followed by a fellowship in Forensic Psychiatry at the University of Toronto in 2015. Since then I have been working in Alberta as a forensic psychiatrist with a diverse practice including: acute and rehabilitation units, correctional clinics in provincial and federal institutions.
Motivation for running:
My experience has allowed me to develop a better appreciation of existing health care models in multiple different settings as well as areas that we can improve on, in particular those related to patient care needs.
The last several years have been historical and unprecedented for all of us. It also brought to light the disparity in health care delivery, especially when it comes to mental health and socioeconomically disadvantaged populations. Many get caught up in complex legal systems where attention to physical and mental health gets deprioritized. This is an area I have a particular passion for and I hope to share the experience I've gained working with these vulnerable groups across the continuum of mental health settings in the CPSA Council setting.
At the same time, I am concerned about the impact these past few years have had on physician wellbeing many of whom feel are frustrated, disheartened and demoralized as our health care is facing its biggest threats with shortage of resources and workforce. Healthier providers contributes to healthier patients.
Unique experience (i.e. governance, communication, financial management):
During my years of practice I served at the national and provincial professional committees.
Additional information
I think my unique clinical and patient advocacy experience will prove valuable and I am committed to working hard to contribute to both the public and the medical profession through active involvement as a Council member.
Thank you very much for considering my nomination.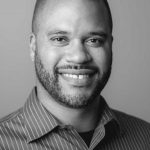 Oluseyi Oladele
Edmonton
Read More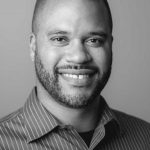 Medical training & experience:
University of Alberta – B.Sc. with Specialization, Biochemistry (with Distinction)
University of Alberta – Medical Doctor
McGill University – Family Medicine residency
I have provided care as a Family Physician in diverse ways. My clinical duties have served rural and inner-city patients, military members, and inpatients as a hospitalist. In addition, I worked in an isolation shelter during the early part of the pandemic, in "routine" family practice, at a detox centre, and an addictions clinic.
Motivation for running:
I want to be on the CPSA Council because I share its values of doing the right thing, making informed decisions, empowering people, collaborating, innovating, and performing meaningful work. In addition, I want to contribute in a strategic way to direct how the CPSA operates.
Being in a self-regulated profession is a privilege. Our responsibilities as physicians demand that we each maintain high standards for the dignity of our profession.
I am disappointed that political voices in Alberta seek to topple the leadership of the College. I have tremendous respect for how it has balanced the needs of patients, physicians, and other parties during the pandemic. I hope to give back to this honourable organization.
Unique experience (i.e. governance, communication, financial management):
While on the Edmonton North Primary Care Network board, I functioned as president and participated in committee work. I am on the Governance Advisory Committee of the Alberta College of Family Physicians and the Canadian Mental Health Association-Edmonton Region board. In addition, I recently completed a Health Leadership Program with the Rotman School of Business.
I work with the CPSA on Hearing Tribunals and the Complaints Review Committee.